The environment is important to everyone at Pimlico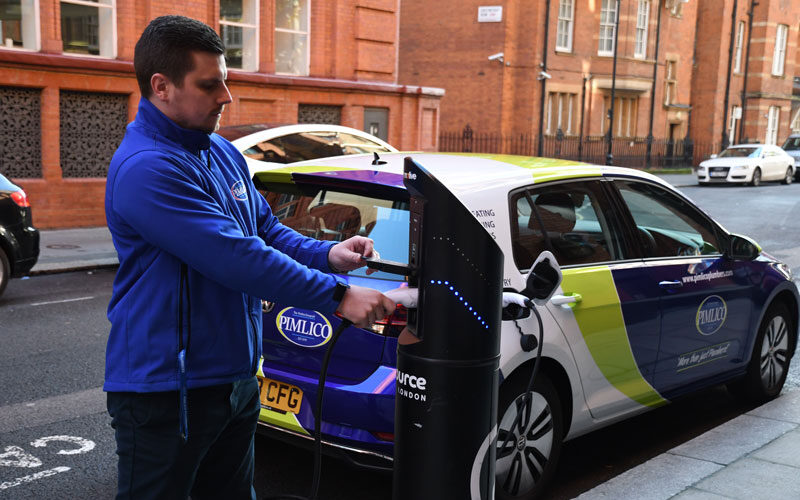 At Pimlico the environment and our impact upon it is very important.  Whether it's as part of corporate social responsibility or just plain common sense, reducing our carbon footprint and having everyone within the business playing a part is a big priority to all of us.
We believe in reducing pollution and as part of that we are following through on a strategy to update our fleet of vehicles with both the cleanest Euro VI engine vans as well as new electric vehicles.
And while there are some major changes that can be made by governments and big corporations, it's also the small, but still important, stuff that needs to be done, which is also something we're also committed to at Pimlico. For example, we've replaced plastic cups with recyclable ones and replaced all light bulbs with energy saving equivalents.
With a workforce of over 500, we all have a shared responsibility to play our part by making as many changes as possible and acting on them with things like making sure all electrical appliances, including AC units, are switched off at the end of a working day.
Our suppliers are also an important tool in incorporating our customers' priorities into this.  We work closely with boiler manufacturers to install ever more eco-friendly models and our advice on water usage that we offer to customers includes the use of a shower timer to save not only energy, but money.
Creating a sustainable and environmental future for us all is a major challenge and also an emotive one that creates a broad range of views, from those of groups like Extinction Rebellion through to the man or woman on the street.
In our company, like in any business, there'll be a wide range of opinions. The personal views of our engineers don't necessarily reflect the company's position and with over 300 tradespeople in the business they're bound to represent varying opinions.
However, they know, as we all do, that Pimlico, as a family company with young apprentices and a future invested in the next generation, is fully aware of our contribution to the issue of climate change.