London plumbers
We have a team of certified plumbers ready to help. If you run into a plumbing issue any time of the day or night, give us a call and our 24/7 qualified engineers can help.
Call us on
020 8108 0808
or
Check out this offer
Do you know the scale of the damage hard water causes?
Protect your appliances from limescale by installing a water conditioner from as little as £360
FIND OUT MORE
Check out this offer
A cheaper, faster and more convenient way to get hot water!
Install a boiling water tap from as little as £360.
FIND OUT MORE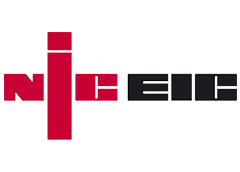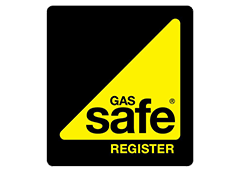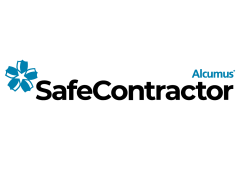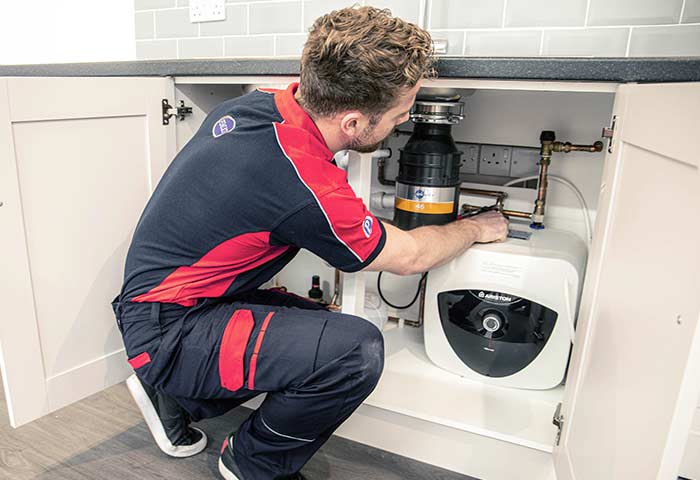 Local plumbers
Our fully qualified plumbers operate throughout London, attending plumbing emergencies, conducting plumbing repairs, and installing bathrooms and appliances.
No matter the nature of the plumbing problem, call us for a local emergency plumber. With availability 24/7 and no call out fee, our plumbers will soon get things under control.
If you have a toilet, radiator, or any appliance to install, give our professional and certified local plumbers a call and they can help with over 40 years of experience.
With repairs, the problem generally needs urgent attention. We can dispatch a certified plumber to you to assess the problem, provide a quote, and repair the issue.
Why choose us?
We are a proud local employer, supporting our neighbouring communities and boroughs, so next time you search for a 'local plumber near me' and you choose Pimlico, remember a genuine, trusted local plumber will be on hand to help.
Emergency Availability – Our emergency plumbers act fast to deal quickly with any emergency repairs to ensure minimum disruption to your daily life.
Estimates – We provide fully detailed estimates including a breakdown of cost and schedule prior to completing any plumbing services, which are valid for 30 days.
Workmanship – For your peace of mind, we guarantee most of our plumbing jobs against faulty workmanship for 12 months. Terms and conditions apply.
Material Guarantees – Materials and parts supplied by us will be covered by a manufacturers guarantee or warranty. This usually guarantees replacement or repair of faulty goods within a fixed period, which is usually 12 months.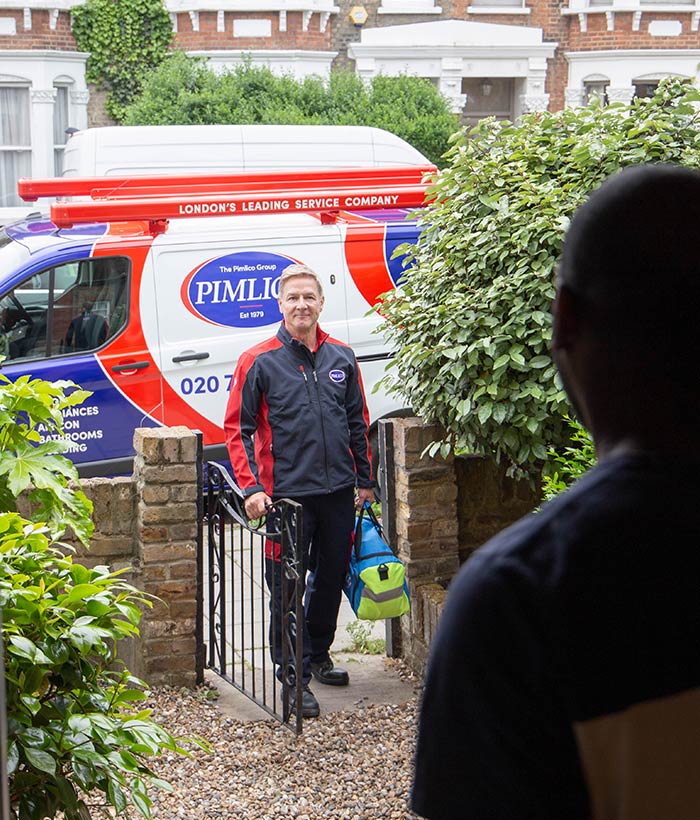 Our 40 year tried and trusted process
Contact us 24/7
Our London call centre is available 24/7 and our friendly team can advise and help you day or night.
1 hour
We aim to respond to emergency call-outs within an hour, subject to availability.
Issue, sorted
Our engineers and property maintenance team will arrive on site to resolve the issues.
Problem, solved
We cover every part of property maintenance and leave your home clean and tidy.
What our clients say
We are proud to support our clients across London with first class property maintenance services.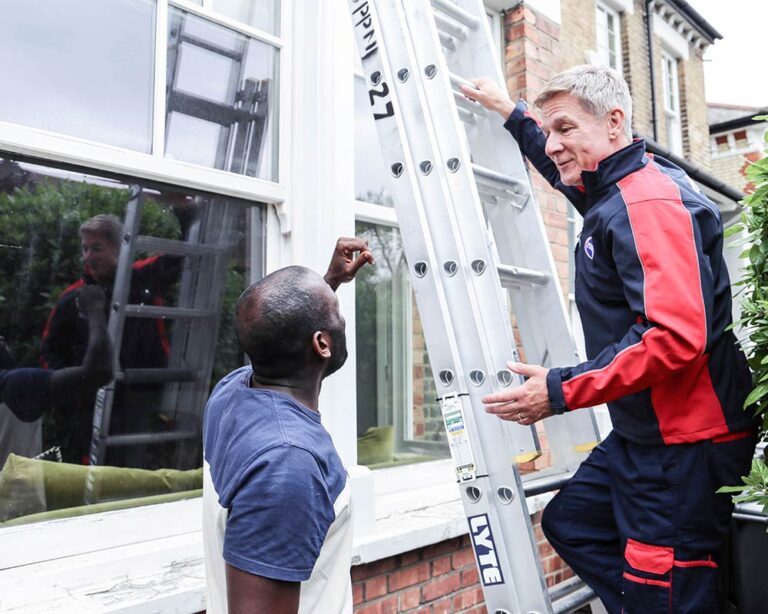 Boiler replacement and radiator move very professional
James and Andrew spent 2 days replacing the boiler and replumbing radiators. Highly professional approach, keeping all their equipment tidy, insuring all replacement work was of the highest standard and fully compliant. It's not cheap, but you get real peace of mind with the work done.
Radiator Valves
Installed a new hot water tap a few days ago and have also been to fix our heating. Drained the heating system and replaced 2 leaking radiator valves. Great job
Excellent service
Excellent service. At the house with 30min and fixed the plumbing issue very quickly. Made sure everything is in order cleaned up and asked if I wanted anything else. Very polite and knew his stuff. no waiting time. strongly recommend
Happy New Customer
Excellent service, arrived on time and hot water tap working perfectly. Would highly recommend and Mick was a star!
Excellent service
My hot water stopped working in the morning, I called Pimlico and within 30 minutes the plumber had arrived. Lee was very cheerful and competent. He diagnosed the issues, purchased the required parts, and had everything installed & working before the end of the day. Great!
Great service from Pimlico
We needed a plumber to rectify a leak under the kitchen sink. The technician turned up exactly on time and put in a full days work. As part of this he replaced the incoming pipework, valves and flexible hoses which was necessary. His workmanship was excellent and we now have a proper, well laid out and installed water & waste system as opposed to the spaghetti that existed before. Service was excellent as it has been on previous occasions when we have used Pimlico.
Quality craftsmanship and great customer service
I have used Pimlico Plumbers for a few jobs in the past few years (mostly plumbing and electrical). Their workers are always polite, friendly, and considerate. They take care of your property and belongings (e.g. taking their shoes off in the house, covering/protecting surfaces, and cleaning after the job). Their work is thorough, of quality, and they keep you up to date through out the process. I highly recommend Pimlico Plumbers.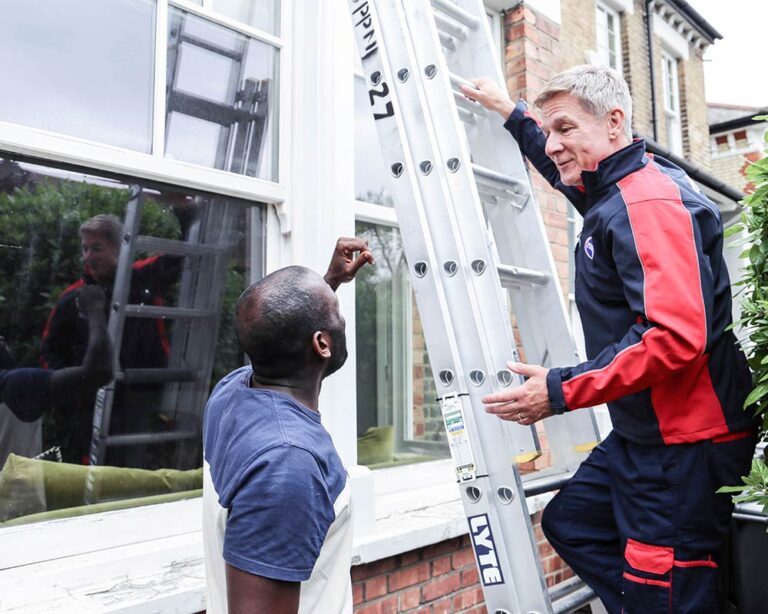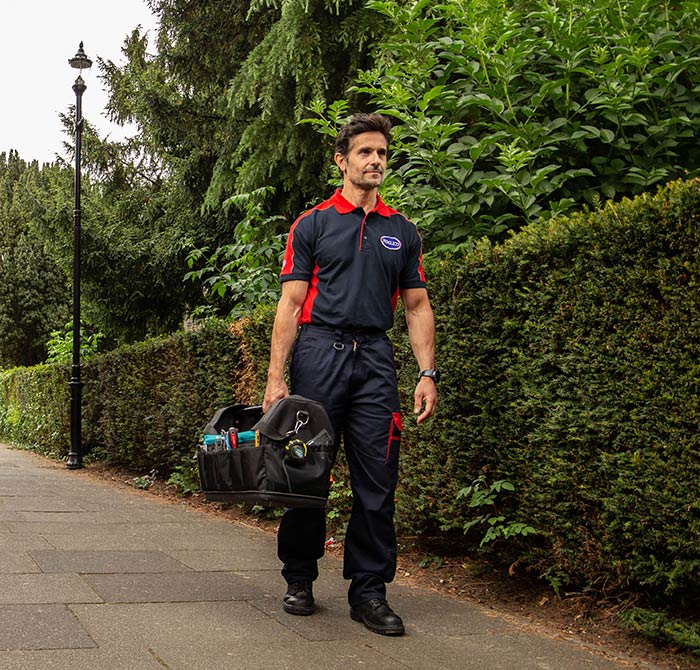 Hourly rates to hire a plumber
Being transparent with our customers is part of what has made Pimlico the company it is today.
Our local plumbers are available Monday-Friday between 8am and 5pm for estimations, but if necessary, appointments can be arranged outside of these hours, and in urgent plumbing emergencies, even more promptly with plumbing repairs starting immediately.
A site visit enables our plumbing engineers to scope the works, providing you with a detailed breakdown of the costs and schedule. Plumbing and heating estimates are generally non-chargeable, but some may incur a charge depending on the nature of the work, time and location of your appointment.
Written plumbing and heating estimates are valid for 30 days, hard copies can be posted on request. Should you proceed with the work, any charge made for your estimate will be deducted from the final invoice.
Plumbing FAQs
Some of our local plumbers are also gas registered and experienced working on heating systems, bathrooms and kitchens. Pimlico engineers can complete repairs to pipework, taps, toilets, showers, gutters, water tanks, radiators, and boilers and more!
No, we do not charge a call out fee. We charge hourly rates to hire a plumber with a 1 hour minimum and then in 15 minute units.
In a plumbing emergency we aim to be with you within the hour, subject to availability.
To help minimise water damage to your property, it is advised to turn off your mains water supply at the stopcock. This is usually located under the kitchen sink. Then call your local plumber to come and source the leak and resolve the issue.
Our plumbers provide domestic and commercial services
As you'd expect from a professional plumbing brand as well established as Pimlico, we deliver services to resolve any plumbing and heating problem.
Airlocks
Ball Valves
Bathroom Refurbishment
Bidets
Blocked Toilets, Sinks, Pipes & Drains
Burst Pipes
Floods
Gutters & Downpipes
Hot Cylinder Installations
Hot Water Problems
Immersion Heaters
Kitchen Refurbishment
Leaks
Overflows
Pipework Replacement
Plumbing Installations
Pumps
Radiator & Valves
Repairs
Saniflo Installs
Showers & Pressure Adjustments
Stopcocks
Tap Repairs & Installations
Thermostat Problems
Toilet Repairs & Installs
Unvented & Vented Cylinders
Waste Disposals
Water Heater Repairs & Installs
Water Tank Installs
Wet Room Refurbishment
Find a plumber
Looking for an experienced and trusted plumber? Our plumbing company was established in 1979 and we have been proud to serve commercial and domestic plumbing customers across the capital ever since. Our London based plumbers service locations including: