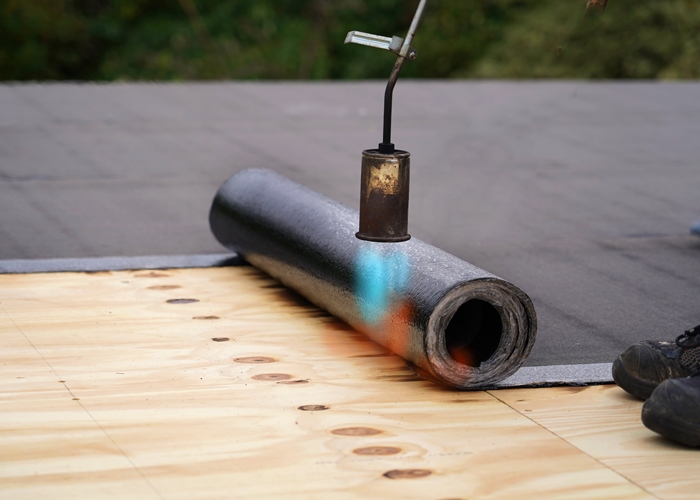 Flat roof repairs
A damaged flat roof can lead to numerous issues, including leaks, structural damage, and compromised insulation. We offer comprehensive flat roof repair solutions across London to restore the integrity and functionality of your flat roof.
Our roofing professionals are available across London with quick response times when there's an emergency. Whether your flat roof is old, damaged or just in need of some regular maintenance, our experienced roofers have you covered.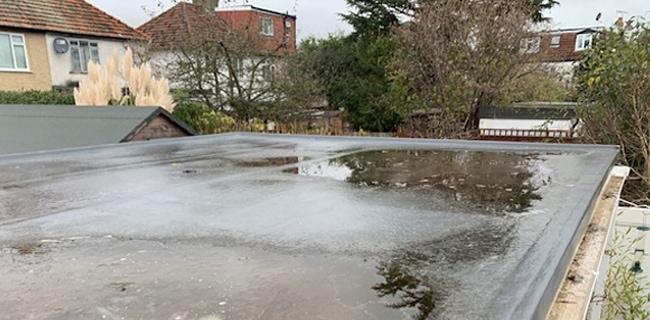 Ponding water
Flat roofing often suffers from poor drainage, leading to the accumulation of stagnant water. Prolonged standing water can degrade the roofing membrane, resulting in potential leaks and structural damage.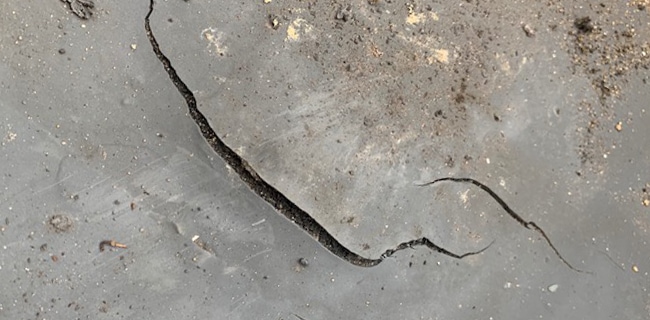 Blistering
Trapped air or moisture beneath or between layers of the roofing membrane can cause blistering. When exposed to heat from the sun, these blisters expand, stretching and damaging the membrane.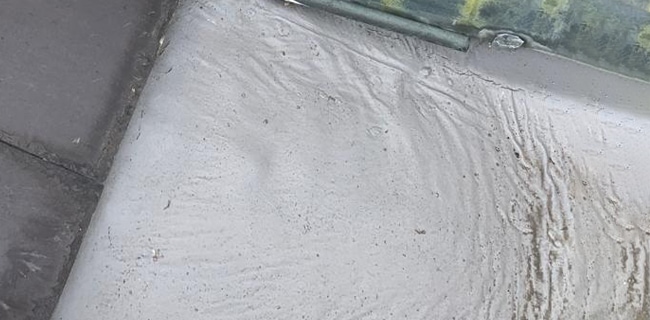 Buckling in membrane
Over time, natural settling and movement of the building can cause the roofing membrane to buckle. This movement is especially noticeable since flat roof membranes usually consist of a single sheet.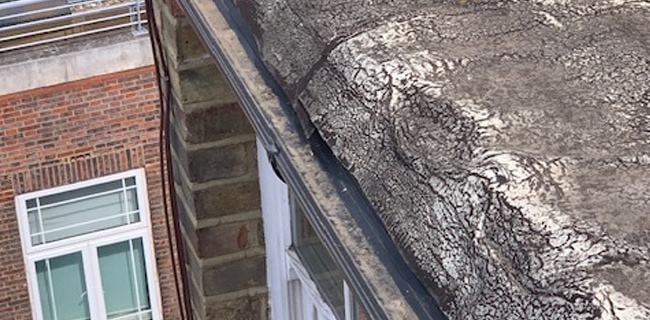 Alligatoring
Alligatoring refers to the cracking pattern resembling an alligator's hide on the surface coating or bitumen of a flat roof. This can occur due to factors like water damage, debris accumulation, or prolonged sun exposure. Untreated cracks can worsen, leading to further water intrusion and structural issues.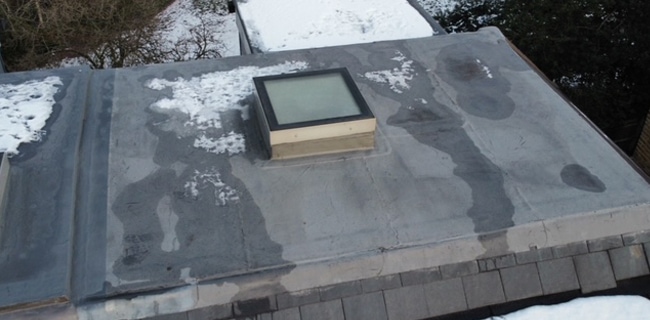 Thermal movement
Temperature fluctuations cause the roofing materials to expand and contract. However, excessive thermal movement can weaken the roof, potentially resulting in leaks. It can also affect the flashing, causing it to separate from the roof edges and create entry points for water.
EPDM roofs
When it comes to protecting flat roofs on house extensions, garages, sheds, and smaller buildings, traditional materials like asphalt, felt, or bitumen have been commonly used. However, there is a new, innovative solution taking the industry by storm: EPDM rubber.
EPDM rubber is rapidly gaining popularity as the ideal choice for flat roof repairs among homeowners and industry experts alike. This cost-effective and lightweight material offers a wide range of benefits, making it a preferred option for London homeowners. Its durability, water resistance, and numerous other advantages make it a smart investment that saves both time and money.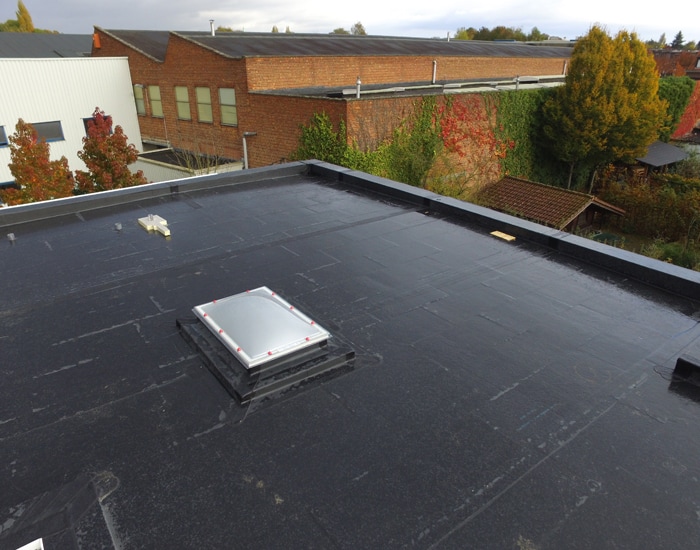 Durability and lifespan
EPDM has an expected lifespan of 30+ years, and withstands extreme weather conditions.
Cost-effective and low maintenance
Long lifespan, low maintenance, and efficient installation reduce costs.
Energy efficient and environmentally friendly
It insulates to help cut energy use and lower bills, while being recyclable and reducing carbon footprint.
Flexibility and expansion
Adapts to building movements, preventing leaks and cracks.
Excellent waterproofing
Forms a seamless and watertight barrier, preventing water damage.
Versatility
Suitable for various flat roof substrates, offering installation flexibility.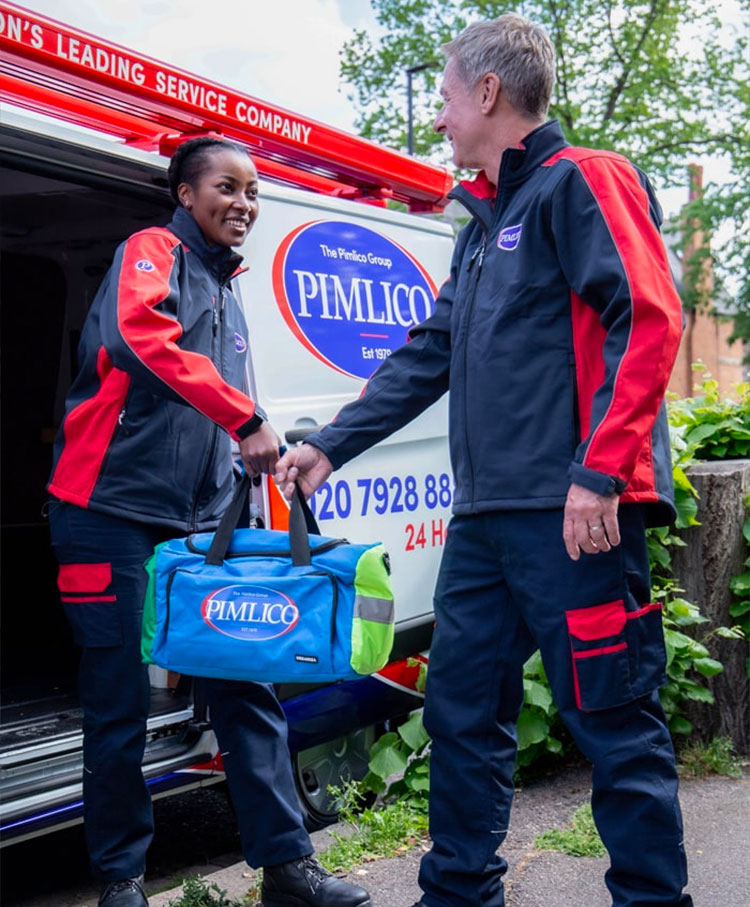 Why choose Pimlico?
Expert assessment and diagnosis

Our experienced team of roofers use advanced equipment and are approved installers for leading manufacturers.

Quality workmanship

We prioritise quality by using high-quality materials and skilled roofing professionals, resulting in exceptional workmanship.

Swift and efficient repairs

Pimlico has quick response times and efficient repairs to minimise disruptions and restore the protection and functionality of your flat roof promptly.

Transparent communication

We're transparent with our pricing, providing detailed explanations of repair options, costs, and timelines, so you can make informed decisions.
What our clients say
We are proud to support our clients across London with first class property maintenance services.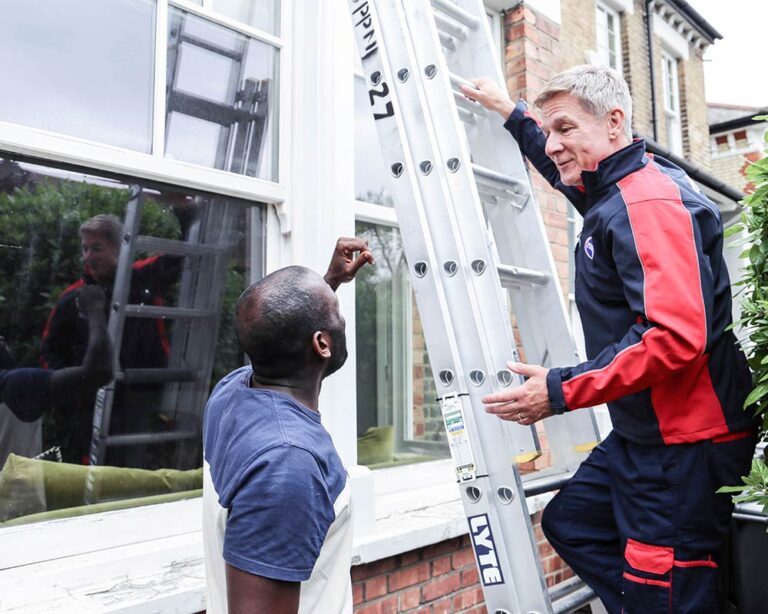 Good service
Used a locksmith from Pimlico who completed works to a high standard and was fully equipped. At the end, offered if there was anything other carpentry work they could do. Quite pricey but a no fuss experience so very worth it
Skilled carpentry work
We had Ed Jackson, a carpenter to undertake some works of repair to wooden flooring and install two shelves in a fitted cupboard. His work was excellent, he was a pleasure to have around and we shall certainly ask for him again.
Highly experienced carpenter
This carpenter was found to be most efficient in all aspects of the work that was carried out, and highly experienced.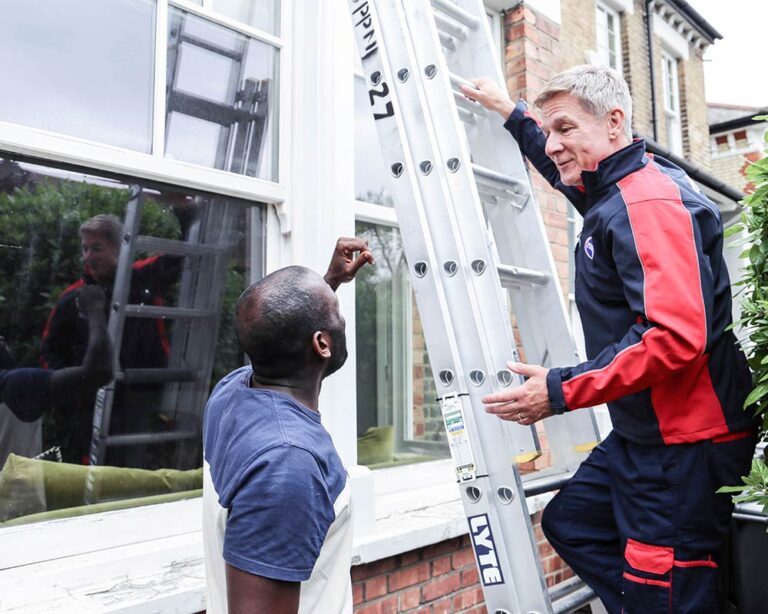 Flat Roofing FAQs
In many cases, flat roofs can be repaired to address specific issues such as leaks or membrane damage. However, if the roof is severely deteriorated or nearing the end of its lifespan, a replacement may be necessary.
The lifespan of a flat roof depends on various factors, including the type of material used, maintenance, and weather conditions. On average, a well-maintained flat roof can last between 15 to 30 years.
Yes, flat roofs provide an ideal platform for solar panel installation. They offer ample space and easy access for mounting solar panels to harness renewable energy.
A flat roof is a horizontal or nearly horizontal roof with a slight slope for drainage. It is commonly used in residential and commercial buildings.
Common materials for flat roofs include EPDM rubber, TPO (Thermoplastic Olefin), PVC (Polyvinyl Chloride), built-up roofing (BUR) with asphalt and felt, and modified bitumen.