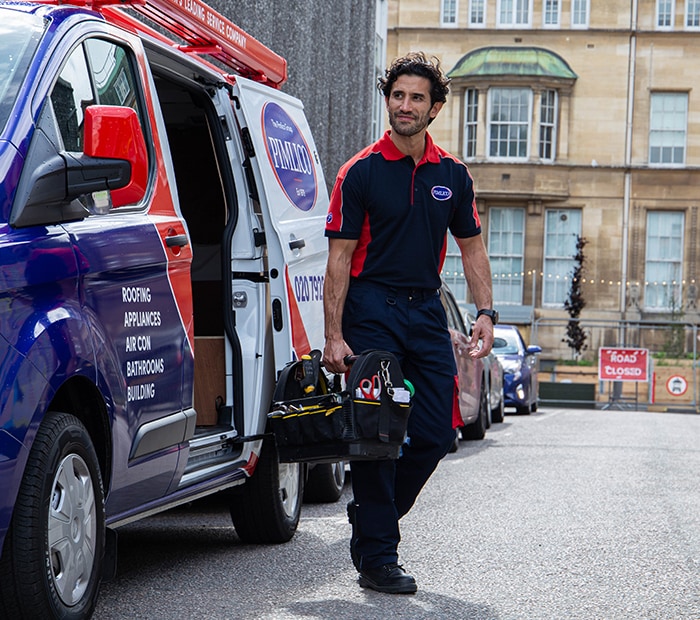 Leak detection specialists
With over 40 years of experience in plumbing throughout London, we can assure you our leak detection and repair service is second to none. We have a team of certified leak detection specialists ready to help any time of the day or night.
Pimlico has a reputation for quality service and customer satisfaction when it comes to damp and leak detection.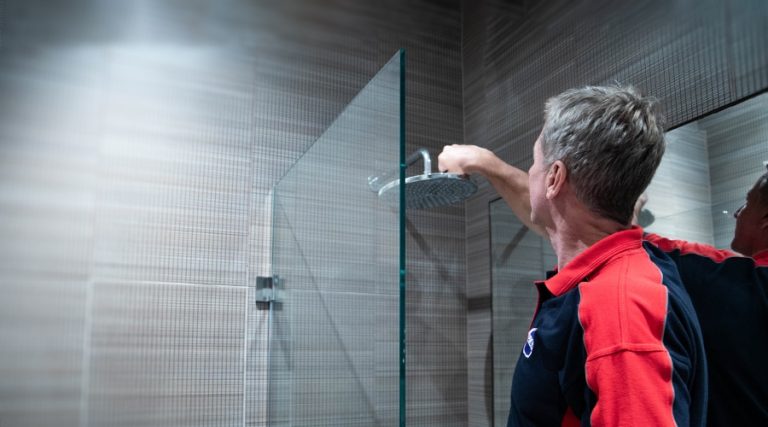 Bathroom leaks
Repairing bathroom leaks can be a quick and easy task with the help of Pimlico. Hidden or hard-to-find water leaks in bathrooms can be a common problem, and having to break or remove tiles to expose bathroom and shower leaks causes unnecessary damage. Read on to discover our high-tech methods to find a better solution for bathroom leaks.
Bathroom Leaks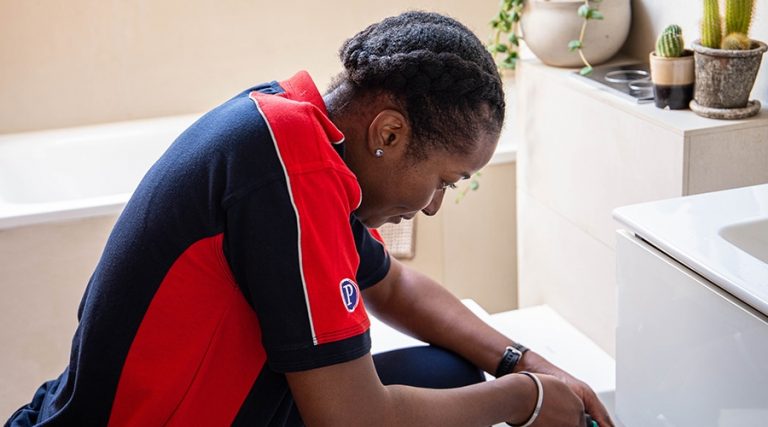 Leaking taps
Leaking taps can be costly, as well as annoying. An unfixed tap can waste up to 5,500 litres of water per year, which is why hiring leak detection specialists will save you money in the long run. Pimlico will detect the leak and replace the relevant parts, making sure your tap is back to its best.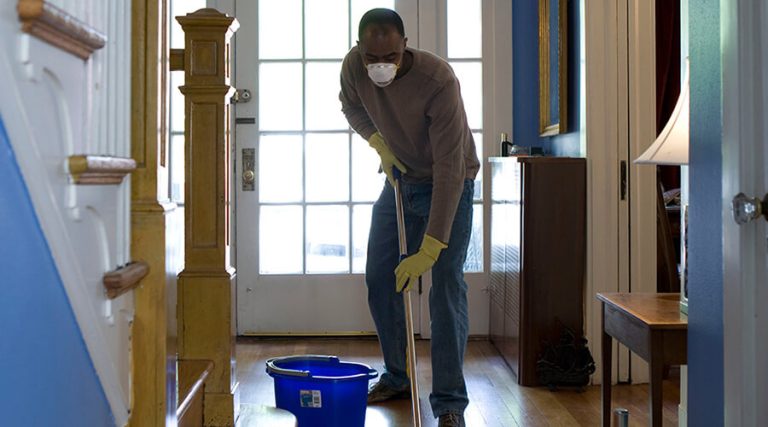 Ceiling leaks
A leaking ceiling is something no one wants. They can occur due to the wet weather in London, plumbing issues or leaking pipes. No matter what the cause, if you spot a leak coming through your ceiling then contact us for an expert solution.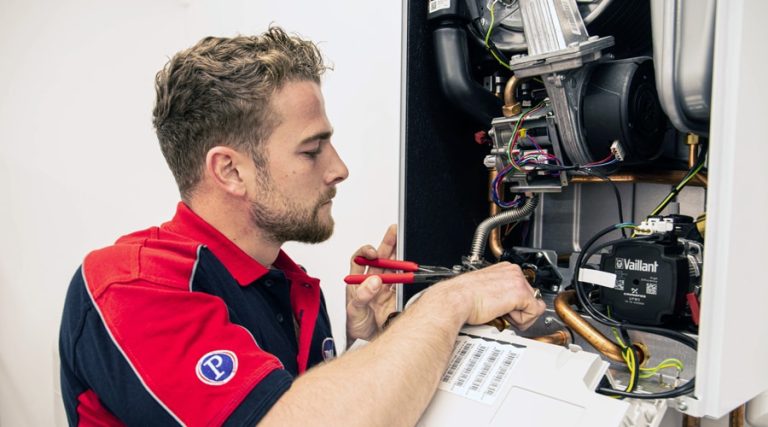 Damp source protection
If you notice black mould or mildew patches on any of your walls, ceilings or floors, you should immediately call our damp specialists. Damp can cause respiratory issues or infections, while mould caused by dampness produces allergens and irritants. The structural integrity of your property can also be compromised if dampness is not dealt with quickly and effectively.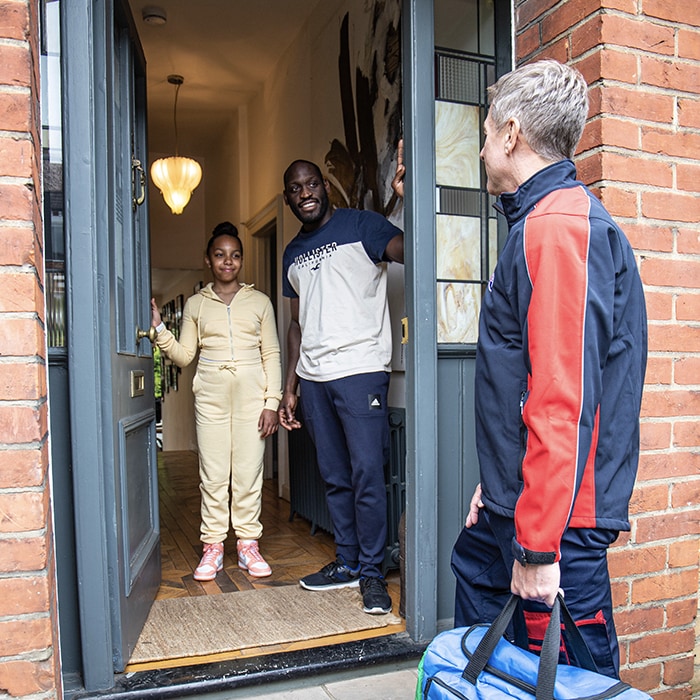 Leak detection techniques
Our leak plumbers are equipped with specialised equipment to find hidden water leaks quickly and accurately throughout London. Leak detection in pipes can be difficult, but we have just the right tools to combat the issue.
Inspection Cameras*
Ultraviolet Trace Die*
Thermal Imaging*
Trace Gas*
The methods listed are non-evasive and incredibly accurate. Non-invasive methods can simply use smart technology to find the most hidden leaks with the least damage.
*Equipment only available with certain plumbers.
Non-evasive leak detection
Pimlico uses non-evasive leak detection techniques to trace a leak in your property. Are you currently suffering from:
Water damage to floor coverings, ceilings or walls?
A spinning water meter but nothing in use within the house, or a high-water bill?
Loft tanks constantly running?
Combination boiler losing pressure?
Your current plumber can't locate the cause of your issue?
We ensure that our methods limit damage and provide a more definitive area of where the leak is coming from without having to create any damage to finished surfaces.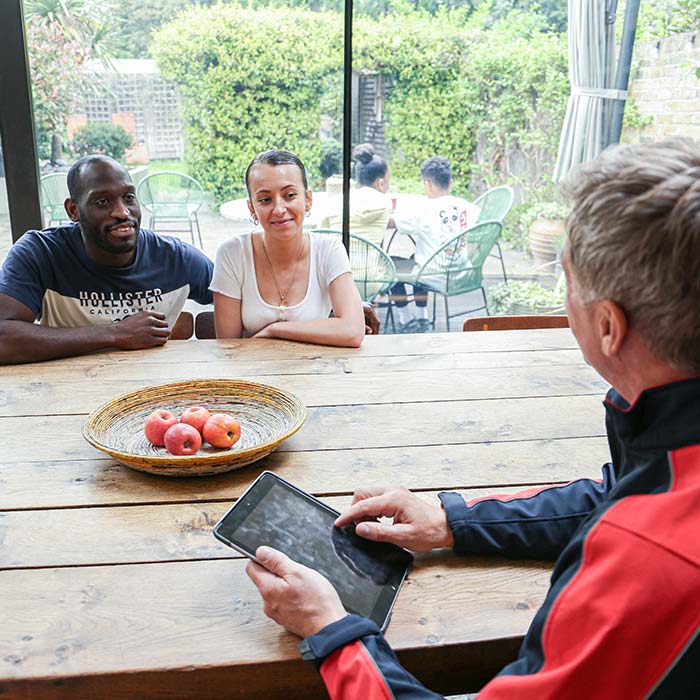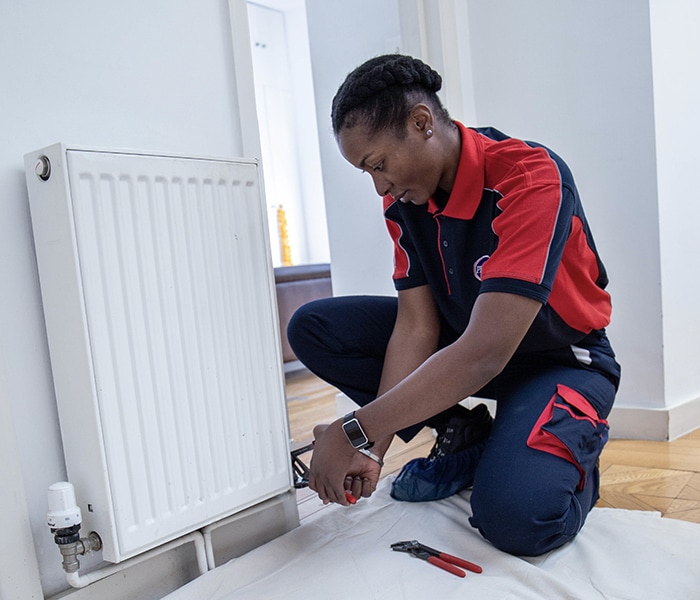 Where can we trace potential leaks?
We have leak-detection services across a range of facilities, including:
Leaking central heating pipe work or boiler issues
Leaking hot or cold water pipes
Leaking bathroom facilities
Leaking external incoming water supplies
Rising damp
Ingression of rainwater
Why choose Pimlico?
No call-out charges

There are no call-out charges for our leak detection experts and we provide a full quote upfront

High-tech equipment

We use state-of-the-art equipment when identifying and fixing your leak and damp issues

Fast response time

Our engineers are fast, with a 1 hour response time, and are cost-effective because they are experienced in all emergency types

Available across London

We provide coverage across all of London and within the M25 with quick turn-around times

12-month guarantee

We offer a 12-month guarantee on all of our completed jobs, giving you peace of mind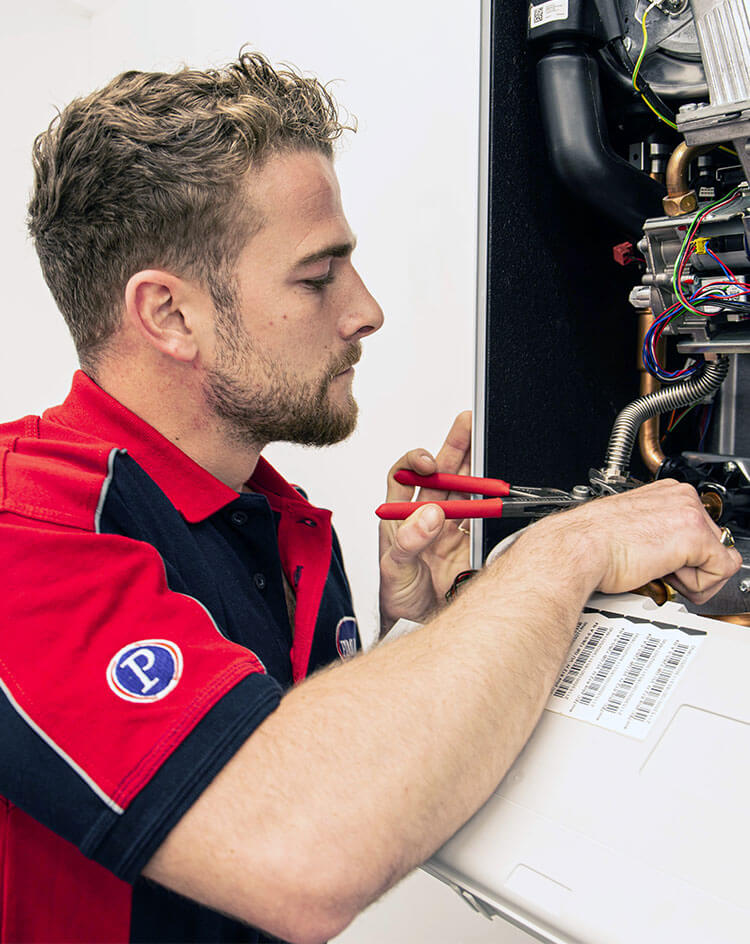 Damp & leak detection FAQs
You should suspect that you have a water leak when you notice:
Pooling of water on the ground
Cracking of concrete or foundation
Damp spots on the floor or the ceiling
Sudden drops in water pressure
Your water bills are higher than usual
You hear water running
Contact us immediately if you see any of the issues listed above.
This is completely dependent on the severity of the leak and just how hidden it is. Heating leaks, on average, take the longest time. A hot/cold water leak will take about half a day to locate and provide a detailed report on.
Rates can vary depending on the size of the task at hand and the type of equipment that needs to be used. The time and location will also be factored in. For a more accurate idea of the cost, call us on 020 4527 4542 and speak to one of our leak specialists.
There are several reasons why leaks can occur in your home. It can be from drastic changes in temperature, causing pipes to crack, or it could be due to the age of the pipes causing corrosion and rust. Poor installation, poor workmanship, external conditions or even accidents can also cause a leak to occur.
What our clients say
We are proud to support our clients across London with first class property maintenance services.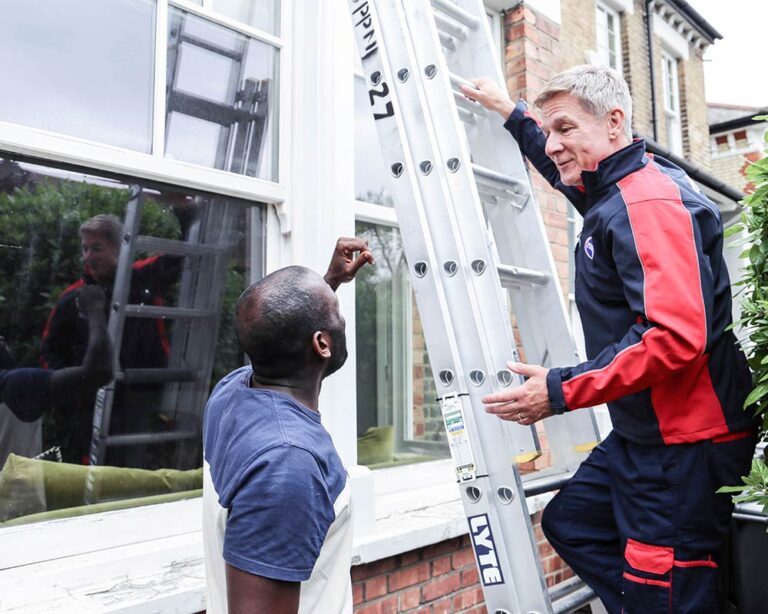 Boiler replacement and radiator move very professional
James and Andrew spent 2 days replacing the boiler and replumbing radiators. Highly professional approach, keeping all their equipment tidy, insuring all replacement work was of the highest standard and fully compliant. It's not cheap, but you get real peace of mind with the work done.
Radiator Valves
Installed a new hot water tap a few days ago and have also been to fix our heating. Drained the heating system and replaced 2 leaking radiator valves. Great job
Excellent service
Excellent service. At the house with 30min and fixed the plumbing issue very quickly. Made sure everything is in order cleaned up and asked if I wanted anything else. Very polite and knew his stuff. no waiting time. strongly recommend
Happy New Customer
Excellent service, arrived on time and hot water tap working perfectly. Would highly recommend and Mick was a star!
Excellent service
My hot water stopped working in the morning, I called Pimlico and within 30 minutes the plumber had arrived. Lee was very cheerful and competent. He diagnosed the issues, purchased the required parts, and had everything installed & working before the end of the day. Great!
Great service from Pimlico
We needed a plumber to rectify a leak under the kitchen sink. The technician turned up exactly on time and put in a full days work. As part of this he replaced the incoming pipework, valves and flexible hoses which was necessary. His workmanship was excellent and we now have a proper, well laid out and installed water & waste system as opposed to the spaghetti that existed before. Service was excellent as it has been on previous occasions when we have used Pimlico.
Quality craftsmanship and great customer service
I have used Pimlico Plumbers for a few jobs in the past few years (mostly plumbing and electrical). Their workers are always polite, friendly, and considerate. They take care of your property and belongings (e.g. taking their shoes off in the house, covering/protecting surfaces, and cleaning after the job). Their work is thorough, of quality, and they keep you up to date through out the process. I highly recommend Pimlico Plumbers.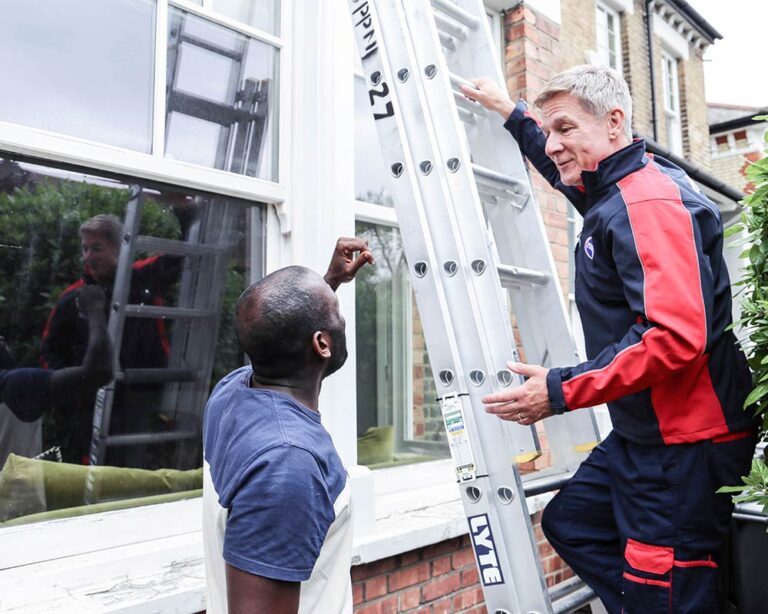 Plumbing services
As an established professional plumbing brand, we deliver a lot more than leak detection. We can resolve any plumbing and heating problems.
Airlocks
Ball Valves
Bathroom Refurbishment
Bidets
Blocked Toilets, Sinks, Pipes & Drains
Burst Pipes
Floods
Gutters & Downpipes
Hot Cylinder Installations
Hot Water Problems
Immersion Heaters
Kitchen Refurbishment
Leaks
Overflows
Pipework Replacement
Plumbing Installations
Pumps
Radiator & Valves
Repairs
Saniflo Installs
Showers & Pressure Adjustments
Stopcocks
Tap Repairs & Installations
Thermostat Problems
Toilet Repairs & Installs
Unvented & Vented Cylinders
Waste Disposals
Water Heater Repairs & Installs
Water Tank Installs
Wet Room Refurbishment