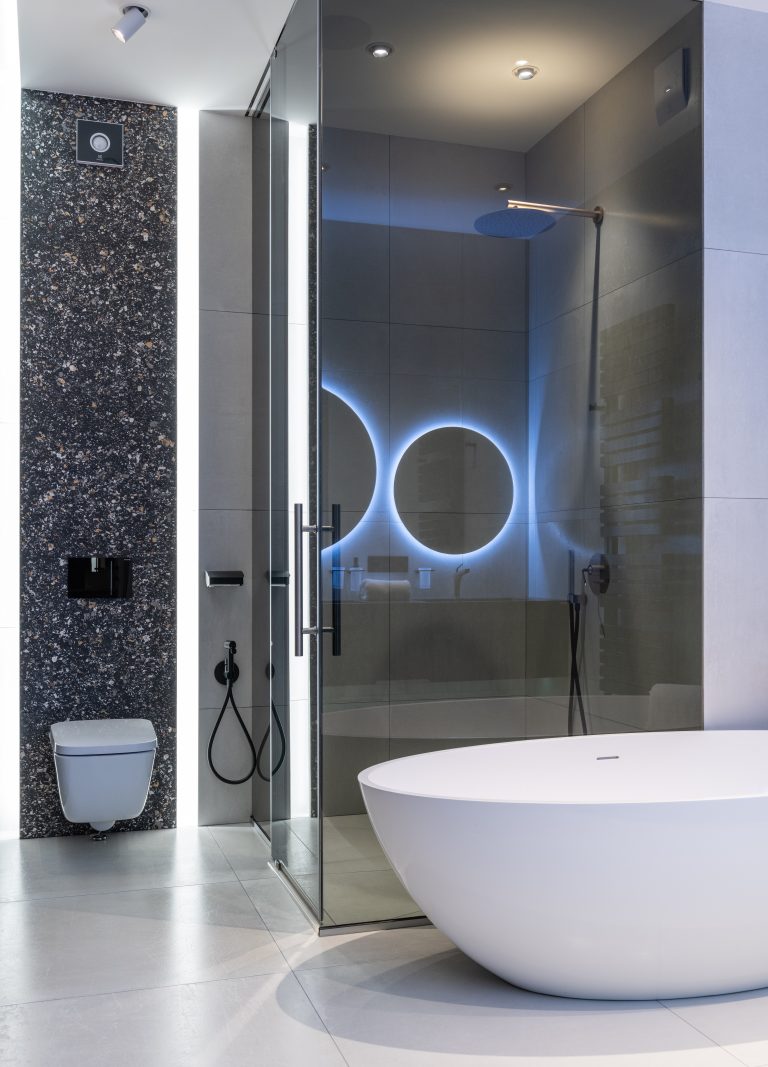 Bathroom and shower leak repair services
Shower repairs and bath repairs are common and make up a large part of our plumbing services. If you have a shower pipe leaking, water leaking through the ceiling, a bathtub leak or any other bathroom-related leaks, then we are here to help, no matter how big or small.
Some of our bathroom leak services include:
Faucet repair and replacement
Showerhead repair and replacement
Toilet repair and replacement
Pipe repair and replacement
Drain cleaning
From plumbing emergencies to bathroom installations, our expert plumbers are on hand 24/7*.
Bathroom leak repair
There's a high chance that if you ignore or delay fixing a bathroom leak, it will increase your water bills and cause heavy damage to your home. Pimlico find the source of the leak by using the latest tools.
While you might try to fix a bathroom leak yourself, you may risk paying far more money and wasting time if incorrectly done. Hiring a professional Pimlico plumber is safer than doing the work yourself, which could damage your bathroom, plumbing and ceilings even further.
We go the extra mile to check for additional damages to ensure your bathroom leak is fixed, and the issue doesn't re-appear.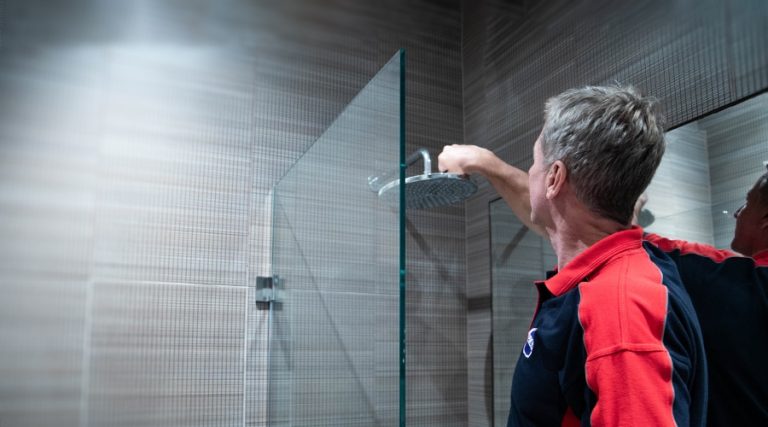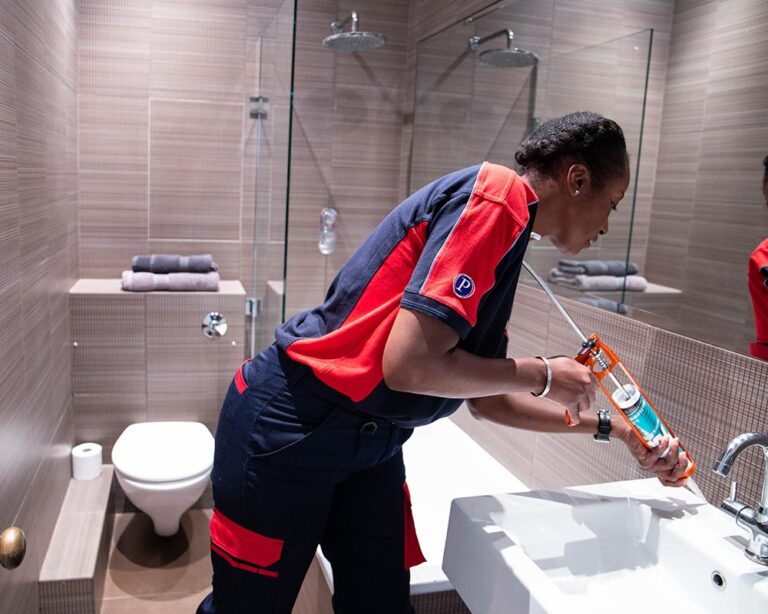 Shower leak repair
Pimlico understands that a shower leak can be stressful, which is why we offer same-day and emergency plumbing services. Our team are experts in handling any shower plumbing issue.
Whether it's:
A leaking showerhead
A damaged shower pan
A leaking shower pipe
A faulty valve
Pimlico will work to find the best solution for your budget and schedule, so don't let a shower leak disrupt your day. We use state-of-the-art technology and equipment to diagnose and repair shower leaks efficiently and effectively.
From a simple fix like replacing a worn-out seal, to complex jobs like fixing a cracked shower pan, we're the plumbers for the job.
Get in touch today to schedule an appointment, or for emergency shower repairs.
Why choose Pimlico?
With over 40 years of experience, Pimlico has a reputation for quality service and customer satisfaction when it comes to bathroom and shower leak repairs. Here are some of the reasons why:

Expertise

Pimlico have the experience to accurately diagnose and repair bathroom and shower leaks. We have seen a wide variety of plumbing issues over time and know exactly how to fix them.

High standards

Pimlico uses the latest tools and techniques to ensure repairs on leaks are long-lasting and reliable.

Time-saving

It can be time-consuming to find a bathroom leak and fix it appropriately, especially with the lack of knowledge and tools. Pimlico will save you time and hassle, allowing you to get back to your life.

Cost effective

It may seem cheaper to fix leaks yourself, however, you may end up causing further damage that may end up costing more in the long run. Pimlico will help identify and fix the root cause of the problem, preventing those bathroom leaks from costing you more in the future.

Hiring Pimlico for your bathroom and shower leak repairs ensure that the work will be completed to the highest standard. Saving you time, money and hassle.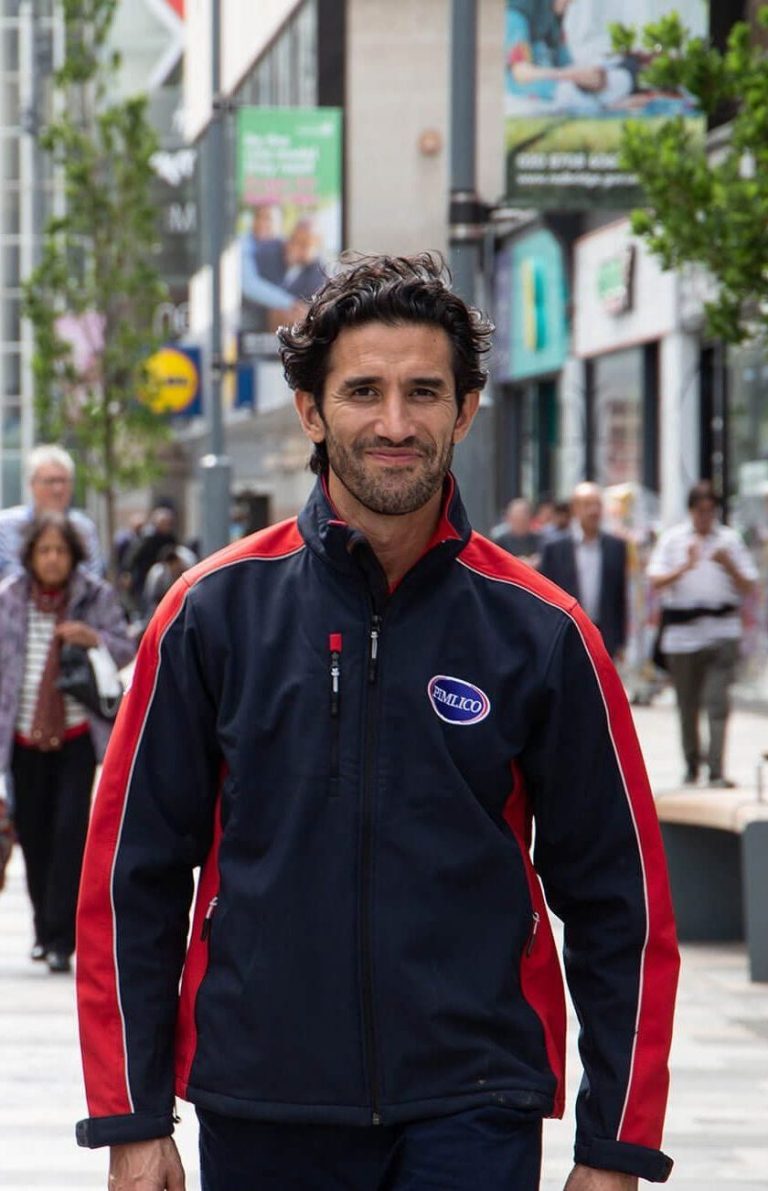 Bathroom and shower leaks FAQs
While some small leaks can be fixed with simple DIY solutions, it's generally best to hire a professional plumber for bathroom and shower leak repairs. Attempting to fix a leak yourself can be dangerous and may cause further damage if not done properly.
Signs of a bathroom or shower leak can include water stains or damage to walls, ceilings, or floors, mould or mildew growth, musty odours, dripping sounds, and a decrease in water pressure.
The cost of repairing a bathroom or shower leak can vary depending on the severity of the leak and the extent of the repairs needed. Contact us at Pimlico for a more accurate cost of repairs.
Bathroom and shower leaks can be caused by a variety of factors, including worn-out gaskets, cracked or corroded pipes, faulty valves, and improper installation. Water pressure and temperature changes can also contribute to leaks.
What our clients say
We are proud to support our clients across London with first class property maintenance services.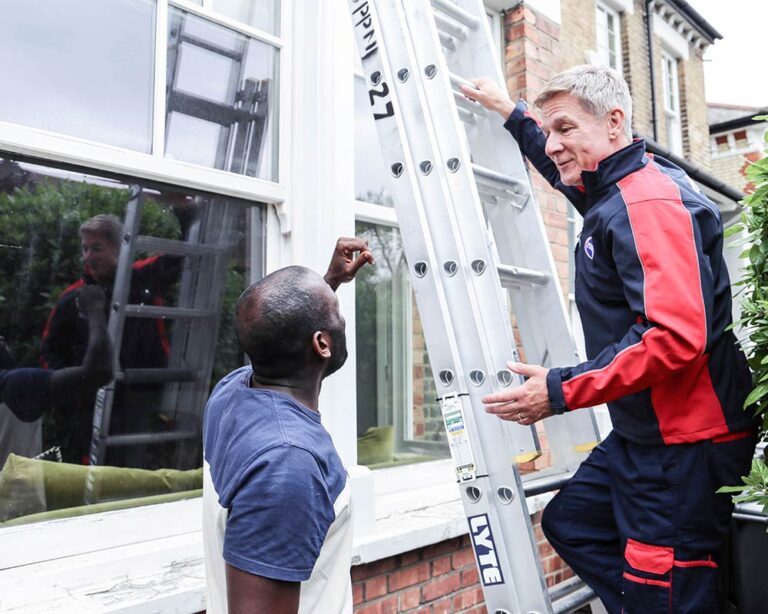 Boiler replacement and radiator move very professional
James and Andrew spent 2 days replacing the boiler and replumbing radiators. Highly professional approach, keeping all their equipment tidy, insuring all replacement work was of the highest standard and fully compliant. It's not cheap, but you get real peace of mind with the work done.
Radiator Valves
Installed a new hot water tap a few days ago and have also been to fix our heating. Drained the heating system and replaced 2 leaking radiator valves. Great job
Excellent service
Excellent service. At the house with 30min and fixed the plumbing issue very quickly. Made sure everything is in order cleaned up and asked if I wanted anything else. Very polite and knew his stuff. no waiting time. strongly recommend
Happy New Customer
Excellent service, arrived on time and hot water tap working perfectly. Would highly recommend and Mick was a star!
Excellent service
My hot water stopped working in the morning, I called Pimlico and within 30 minutes the plumber had arrived. Lee was very cheerful and competent. He diagnosed the issues, purchased the required parts, and had everything installed & working before the end of the day. Great!
Great service from Pimlico
We needed a plumber to rectify a leak under the kitchen sink. The technician turned up exactly on time and put in a full days work. As part of this he replaced the incoming pipework, valves and flexible hoses which was necessary. His workmanship was excellent and we now have a proper, well laid out and installed water & waste system as opposed to the spaghetti that existed before. Service was excellent as it has been on previous occasions when we have used Pimlico.
Quality craftsmanship and great customer service
I have used Pimlico Plumbers for a few jobs in the past few years (mostly plumbing and electrical). Their workers are always polite, friendly, and considerate. They take care of your property and belongings (e.g. taking their shoes off in the house, covering/protecting surfaces, and cleaning after the job). Their work is thorough, of quality, and they keep you up to date through out the process. I highly recommend Pimlico Plumbers.