The 'Big Society' Streatham Youth Centre Project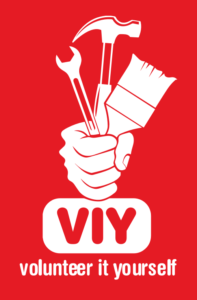 The Pimlico team led a major 'big society' style community project, which saw more than 40 unemployed young people repairing their 50-year-old youth centre in South London.
In partnership with DIY chain Wickes, training organisation A4e and the Co-Sponsorship Agency, we created the £100,000 'Volunteer it Yourself' pilot project, which was held at the Streatham Youth Centre.
'VIY' was designed to provide training opportunities for the group of predominately disadvantaged 16-25-year-olds, many of whom were unemployed for some time or have never been in paid work.
We provided a team of Pimlico engineers and trades-people to mentor and support the young people, who were all members of the youth centre and undertook the renovations.
Project Awards
2012 Hollis Sponsorship Awards ceremony: Best Low Budget Sponsorship Campaign
2012 Corporate Engagement Awards: Best Community Project
2012 Corporate Engagement Awards: Best Collaborative Project