So you want to be an apprentice at Pimlico? Your questions answered by our trainee coordinator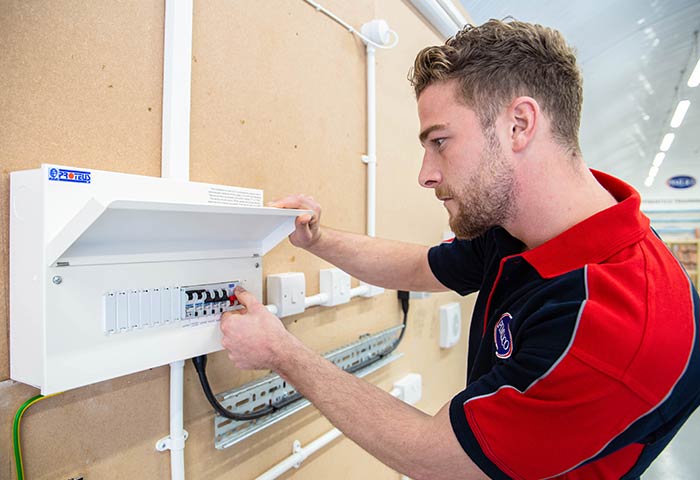 Pimlico is currently advertising four new apprenticeship posts and interest has understandably been immense. Below our Apprenticeship Coordinator Nadine Houghton answers questions posted online about these coveted opportunities…
What apprenticeship posts are available currently?
We are looking for three plumbing and one electrical apprentices, but more positions often become available so make sure check the website regularly.
What skills are required to be a Pimlico apprentice?
We are looking for hardworking people who are enthusiastic about their chosen career, are always presentable and have good communications skills.
I'm already an apprentice, can I stay on the same course if I change employers?
Yes.
I'm on a level 2 diploma can you take me for the NVQ?
As long as you meet criteria, yes, you can transfer from a diploma to an apprenticeship, which would include the NVQ.
Do you need GCSEs?
Yes, you need a grade 4 in both English and Maths. If you don't have them look to taking a part time course and retaking them.
Do apprenticeships start from level 1?
No. Diplomas are effectively levels 1 and 2, but are not essential to starting life as a level 3 apprentice. Pimlico is currently offering level 3 apprenticeships.
Is there an age limit?
You must be at least 16 years old to be an apprentice but there is no upper age limit.
I have a level 2 diploma can I apply?
Yes, of course.
What is the wage?
Apprentices earn £4.15 in the first year which rises to the national minimum wage thereafter – find out your earnings here.
Do you pay travel fares?
Not currently, but you may be entitled to a discounted Oyster card as part of your apprenticeship.
What is the salary on qualification?
Salary depends on a number of factors but some of our engineers earn £1,000-£2,000 per week.
Can you reapply in the New Year if you miss out this time?
Of course. Keep checking the website for opportunities.
I'm 29 and want to retrain, is it too late?
It's never too late
Keep up to date with our latest vacancies here