Should I repair or replace my boiler?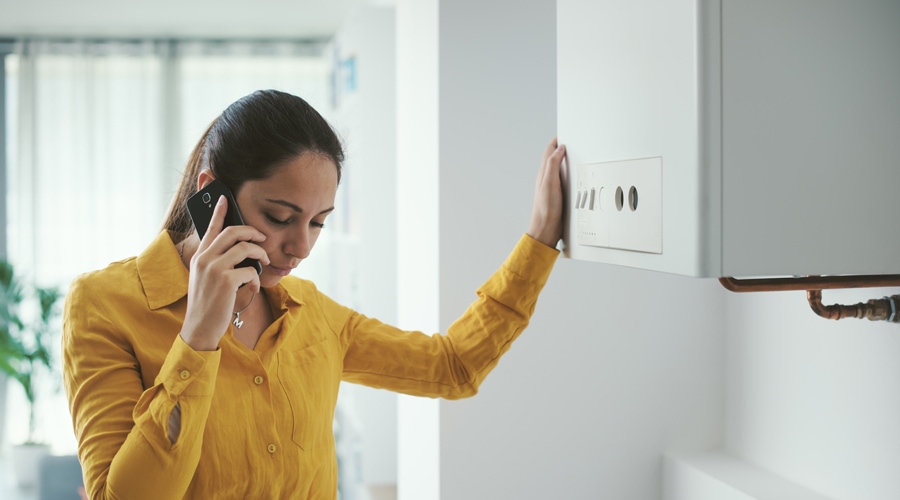 As this year draws to a close and the colder evenings set in, many of us are adjusting our boiler's thermostat as we brace ourselves for the dramatic rise in our gas and electric bills. Whilst budgeting is at the forefront of most households' minds, the health of our boilers may be an unwelcome and recurring thought, 'will our boiler see us through this winter?'.
In this article, we address some of the key indicators of an ageing and/or inefficient boiler, and whether you should be proactive by replacing it with a more modern and efficient central heating system.
How often should I replace my boiler?
Many of us are unaware of our boiler's lifespan. Though some boilers may last for 2 or even 3 decades with regular servicing and maintenance, most boilers have an average lifespan of around 15 years.
How often you need to replace your boiler depends on several factors, including the brand of the boiler (some brands are renowned for their quality and longevity), how regularly it is serviced and maintained and how often it is used or put under strain.
Top Tip: If you're unsure of your boiler's age, check the outside of the boiler or open the control panel cover to find the serial number sticker. Most serial numbers will either contain a reference to the manufacture date, or you can contact your boiler's manufacturer and provide them with the serial number.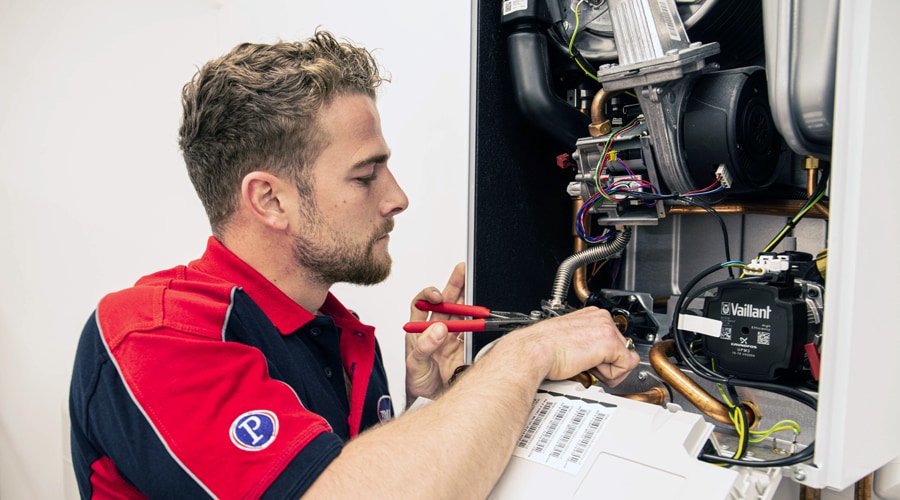 What are the signs I need to replace my boiler?
As boilers age, they become less efficient and dependable. With the nationwide rise in utility bills, many homeowners are realising now is the time to upgrade to a more modern boiler central heating system.
By upgrading your boiler and central heating to a more modern system, you can make your home more efficient and your lifestyle more sustainable, while also saving money. Whether it's a new like-for-like system upgrade or replacing a traditional standard boiler by installing a combi boiler central heating system.
Below we have listed some of the signs your boiler might be on its way out to help you decide if you need to act quickly and replace your boiler:
Your bills are creeping up
Whilst you may initially think this is caused by the tariff price hike, try comparing your previous two winter statements. If you notice a significant spike that doesn't correlate to the increasing rates, your boiler could be burning more gas, sacrificing efficiency to meet your energy demands.
Breakdowns are becoming more frequent
If you find your boiler's reliability is a lingering thought and your local heating engineer's phone number is on your favourite contacts list, it may be time to consider replacing instead of repairing.
Replacement parts are becoming hard to find, and expensive
If your heating engineer is having difficulty sourcing parts at a reasonable price, your boiler's manufacturer may be phasing out their replacement parts for obsolete models above a certain age. Now is the time to consider whether investing in an ageing boiler is worth the added expense and stress.
New noises and smells
If you're becoming more aware of your boiler's cycle with the advent of new smells and noises, you could be in for a nasty surprise. Whining or knocking noises are a sign that some of the main components in your boiler are ready for retirement, meaning a costly bill is heading your way!
Your pilot light has turned into a yellow flame
If your boiler's pilot light has changed from a healthy bright blue into a gold or yellow flame, you must call a Gas Safe Engineer immediately. A yellow flame can mean that your boiler is leaking deadly carbon monoxide, which is colourless and odourless. If you notice your pilot light has changed colour, call our emergency boiler repair engineers immediately, 24 hours, 365 days a year.
Top Tip: Another indicator of an ageing or inefficient boiler is your radiators' efficiency. If your radiators are taking longer than 15 minutes to heat up and not heating evenly throughout your home, it could be a sign that your boiler is struggling with the demand.
Should I replace my old boiler?
Boilers 10+ years old
For boilers nearing the end of their average lifespan (around 15 years old), it is worth contacting a local heating engineer to review the health of your existing boiler and install a new combi boiler or standard boiler central heating system if needed.
Unless your current boiler is displaying any signs of extreme fatigue or inefficiency, you will have some time to save and put aside to upgrade your central heating system. In the meantime, it is always recommended to ensure your boiler receives regular annual services from a gas registered engineer to make sure it's safe and performing at optimum efficiency. During this time, you may also want to reconsider the type of boiler you will be using for your new system, whether you decide to go for a like-for-like replacement or fit a new combi or heat exchange only boiler.
Boilers 20+ years old
For boilers over 20 years old, it is worth noting that your boiler, although perfectly safe, may be extremely inefficient, costing you money and contributing to gas waste. With the advancement of heating technology, boilers have become noticeably more efficient since 2005, when A-rated condensing boilers became the compulsory industry standard.
If your boiler is over 20 years old, it is likely a non-condensing unit, meaning it cannot recapture any waste heat generated and recycle it, making it as little as 55% efficient. A modern condensing unit will reach minimum 90% efficiency, by recycling waste heat to heat your water supply, meaning a new condensing unit could save you up to £305 a year.
Top Tip: When looking to replace your boiler, you should consider what type of boiler will be best for the size of your home and occupancy. For example, family homes may choose to stick with a standard boiler and hot water tank set-up to run taps, showers and water-based appliances concurrently, whereas apartments may choose a lighter load combi boiler.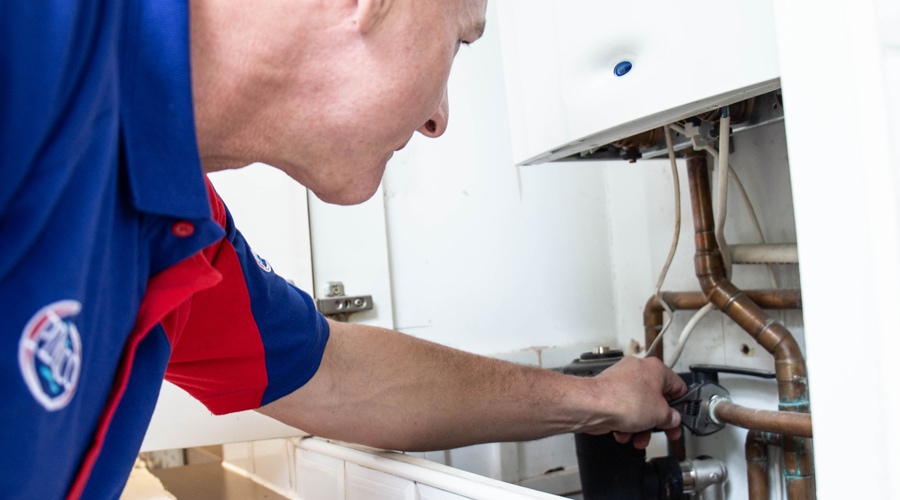 So, is it better to repair or replace my boiler?
Depending on the condition, age and brand quality of your boiler, you may choose to service and repair your existing boiler whilst you save to install a new central heating system. A good heating engineer will always look at your boiler on a case-by-case basis to assess whether you can keep heating your home with your current boiler, or whether a move to a new system is necessary.
If you are looking for a heating engineer who is gas safe registered and can provide you with honest advice and insight about the health of your boiler, fill out our contact form here to receive a free no-obligation quote.
---
References