Book today for same day availability**!
High quality, insulative doors will help keep the warmth in, so you could save money with lower energy bills.
Refresh your property and prevent heat loss by installing six internal doors today, all from as little as £850.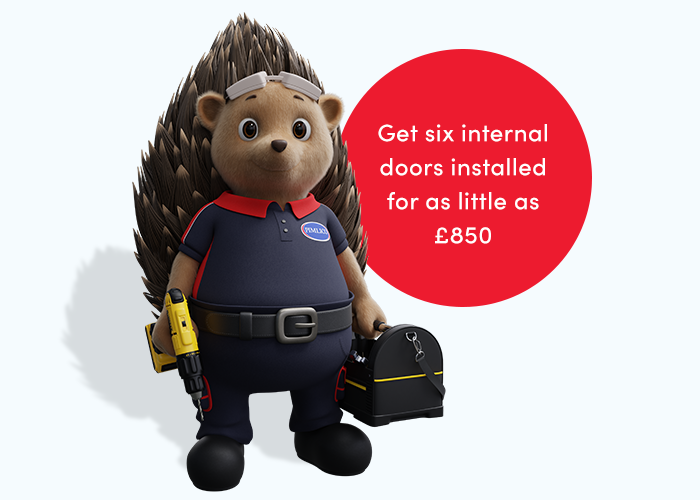 Leave it to the professionals
Same day availability.**
Trusted for over 40 years.
Applies to installation only. Materials are not included.
Installation of six internal doors from as little as £850.
BOOK NOW
Don't hang around for the deal to end
High quality, insulative doors will help keep the warmth in, so you may find you have lower energy bills – saving you money!
Changing your internal doors is a cost effective way to update the look of your living space.
Good quality doors can help to reduce noise and improve privacy.
*Prices exclude VAT and materials, and are based on an hourly rate. Within the first chargeable hour, a fully inclusive price will be quoted and agreed with you prior to works being commenced which, subject to availability of materials, can also be within the first hour. If you do not proceed with the works at the time or at all, you will be charged for the first hour only.
**Subject to availability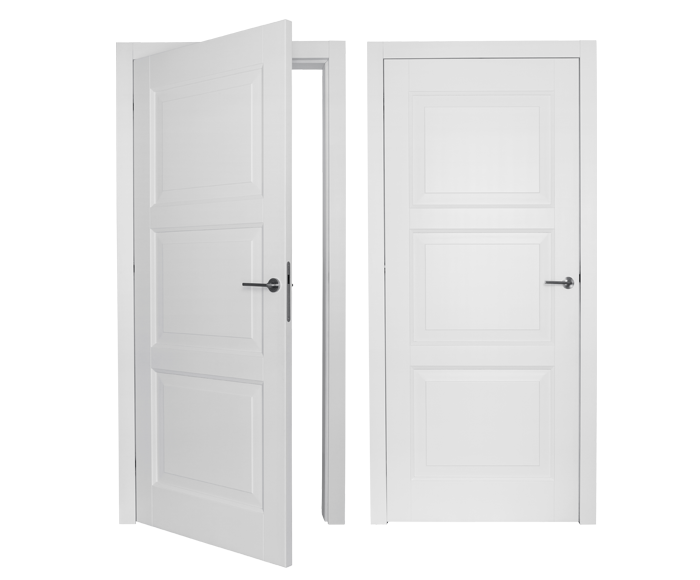 Have you thought about...
Our carpentry services
At Pimlico we offer a wide range of carpentry services
Bespoke Solutions
Flooring Installations
Floorboards & Joists
Doors - Internal & External
Door Locks
Bathrooms
Kitchens
Integrated Appliance Fitting
Boarding Up & Securing
Burglary Damage
Ceilings
Cupboards
Fitted Furniture
Plasterboard
Property Refurbishment
Radiator Cabinets
Shelving
Wardrobes
Window & Frame Repairs
Window Installation
Window Locks
Worktops
Book your new internal doors installation
Book your new internal doors installation with our contact form and someone from our friendly team will be in touch.
What our clients say
We are proud to support our clients across London with first class property maintenance services.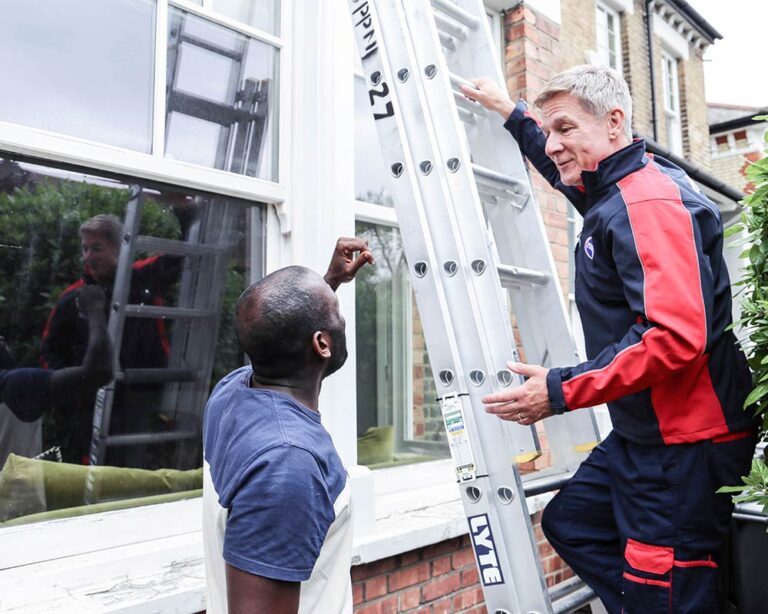 Good service
Used a locksmith from Pimlico who completed works to a high standard and was fully equipped. At the end, offered if there was anything other carpentry work they could do. Quite pricey but a no fuss experience so very worth it
Skilled carpentry work
We had Ed Jackson, a carpenter to undertake some works of repair to wooden flooring and install two shelves in a fitted cupboard. His work was excellent, he was a pleasure to have around and we shall certainly ask for him again.
Highly experienced carpenter
This carpenter was found to be most efficient in all aspects of the work that was carried out, and highly experienced.