Our 250th Van, And A Number Plate In True Pimlico Style!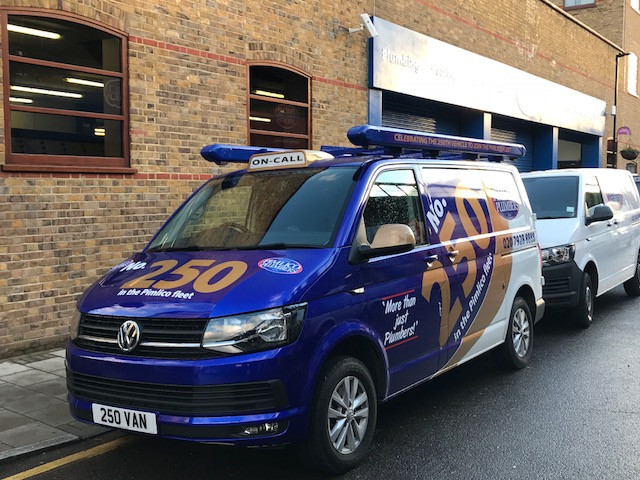 Here it is…one of our latest additions to our extensive list of iconic Pimlico number plates, and it's particularly special as it's that which you'll spot on our 250th PP van – celebrating a huge milestone in the company.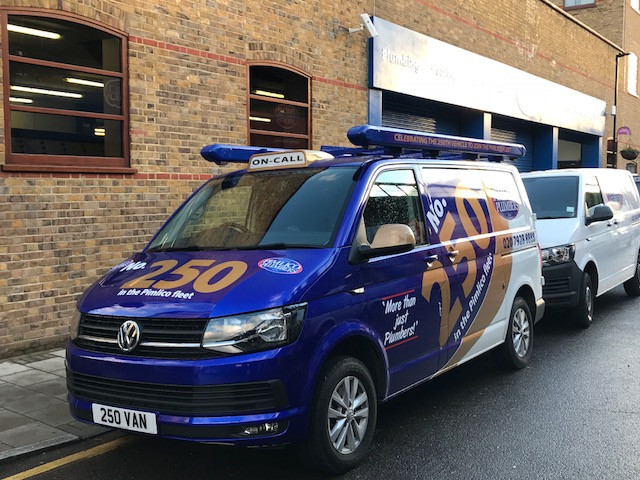 Our collection is always growing (exceeding over 200), and each plate is part of the Pimlico identity – but not only for the investment value.  When I first set up Pimlico Plumbers, I soon realised what branding really meant. To have a recognisable name is one thing, but to put it simply, your brand has to have a strong a positive reputation – and that comes directly from everything you do in business.
In 1990, the first plate I bought was DRA 1N for £6,000, which was followed by many countless nights wondering if that had been a good investment. The reaction to it from customers was unparamounted and I've never looked back.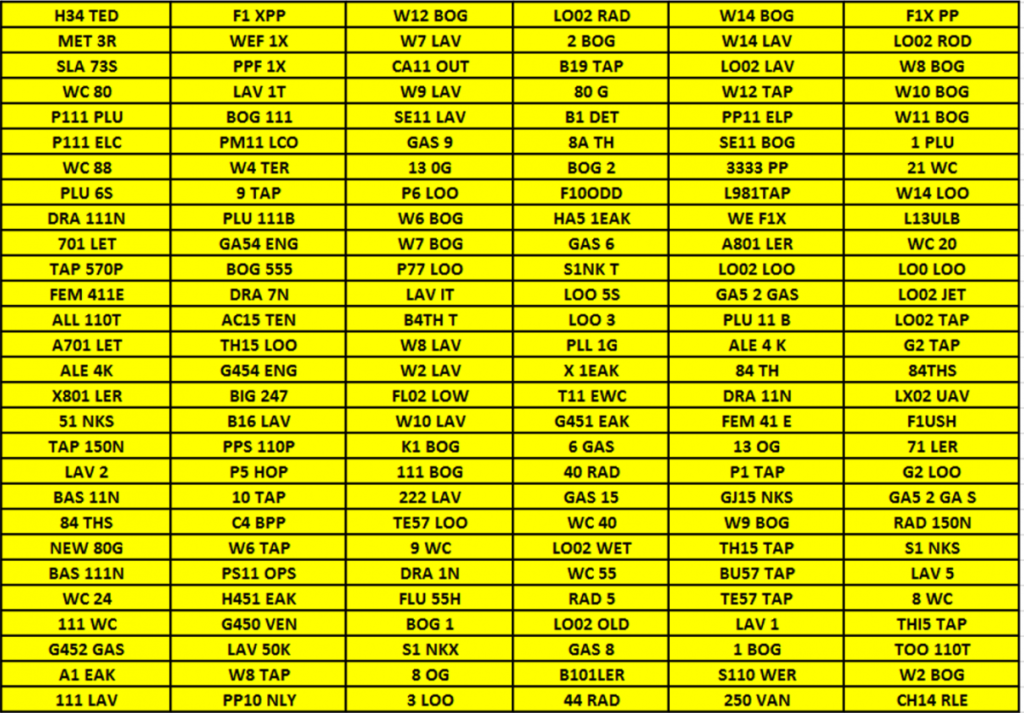 I've invested millions into purchasing industry related number plates for our fleet of spotless vehicles, all supporting the eye-catching blue and white livery, which have made our fleet the most recognisable on the road.
I can't go without mentioning Perfect Reg, sourcing many of our number plates and always being a pleasure to work with.