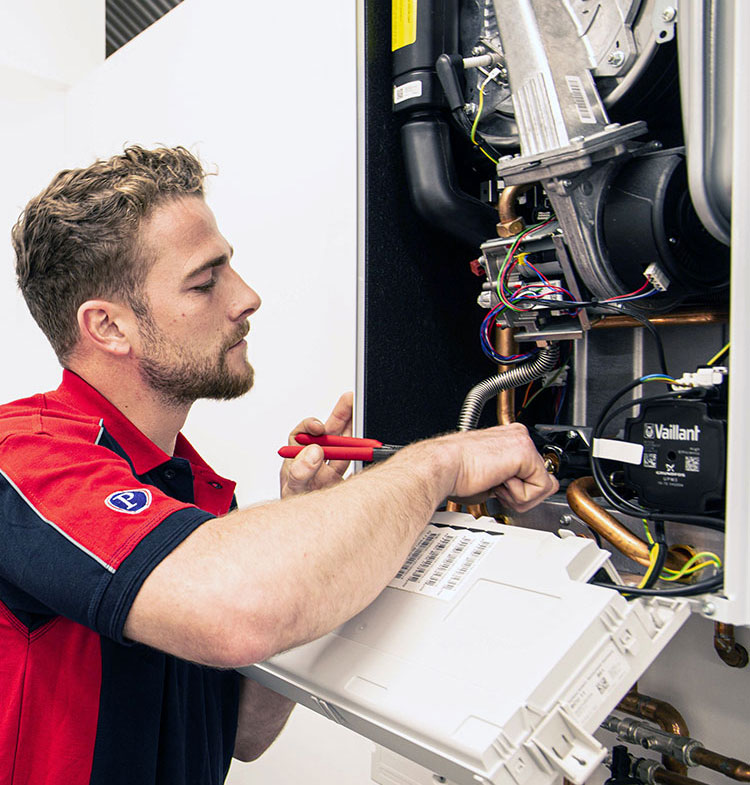 New boiler costs
With Pimlico's expertise and strong manufacturer relationships, we source high-quality boilers at competitive prices. We're transparent with our pricing, so there's no hidden surprises.
No hidden costs – costs include parts, labour, and VAT
Up to a 12-year warranty on your new boiler*
12-month guarantee on most workmanship
Quick delivery and installation within 24 hours (subject to installer availability)
Boiler installation package includes a wireless room thermostat**, flue, filter, and all necessary components
*Dependent on the make and model of boiler.
**Dependent on the type of boiler.
The best boiler brands available
We take pride in offering top-quality boilers, and that's why we supply a range of renowned brands, including Ideal, Vaillant and Worcester Bosch boilers. These boiler manufacturers are known for their exceptional boiler performance, reliability, and energy efficiency.
With our supply of A-rated energy-efficient boilers & controls, we ensure that our customers have access to high-quality products that meet their heating needs while delivering long-lasting value.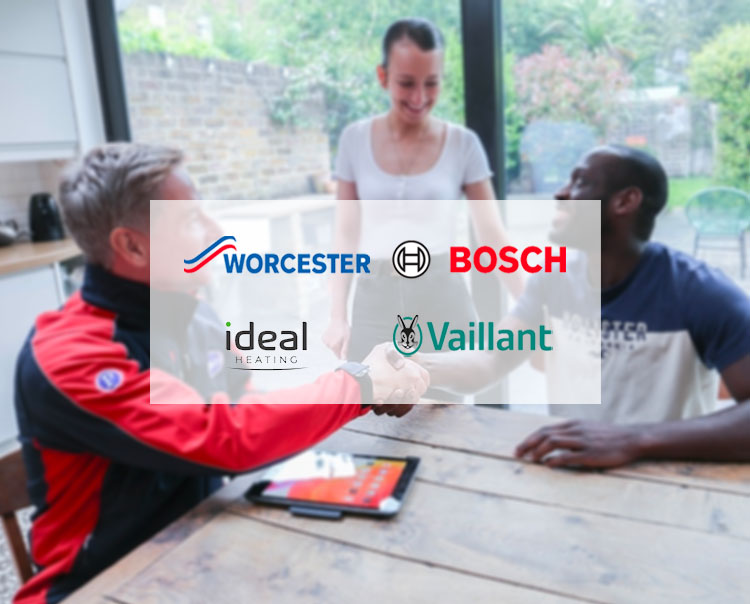 The benefits of a new boiler installation
Reduce carbon footprint
By upgrading to a new, eco-friendly boiler, you can contribute to reducing your carbon footprint. Pimlico supplies boilers that are designed to be more environmentally friendly, emitting fewer greenhouse gases and minimising the impact on the planet.
Smaller boilers, greater space
New boilers are often more compact and space-efficient than older models. By replacing your bulky, outdated boiler, you can free up valuable space in your home or utility area, allowing for a more organised and functional living environment.
Unlimited hot water
Say goodbye to running out of hot water with a new combi-boiler installation. Modern combi-boilers are designed to deliver a constant supply of hot water, ensuring you never have to worry about waiting for the water to heat up again.
Modern technology and features
Today's boilers come equipped with advanced features and technology that enhance their performance and user experience. From programmable thermostats to smart controls, you'll have greater control over your heating system.
Lower energy bills
Replacing your old boiler with a modern, energy-efficient model can lead to significant savings on your energy bills. New boilers are designed to maximise fuel efficiency, resulting in reduced energy consumption and lower operating costs.
Better water pressure
Modern combi-boilers are equipped with advanced technology that ensures consistent water flow, providing you with better shower experiences and improved performance from your taps and faucets.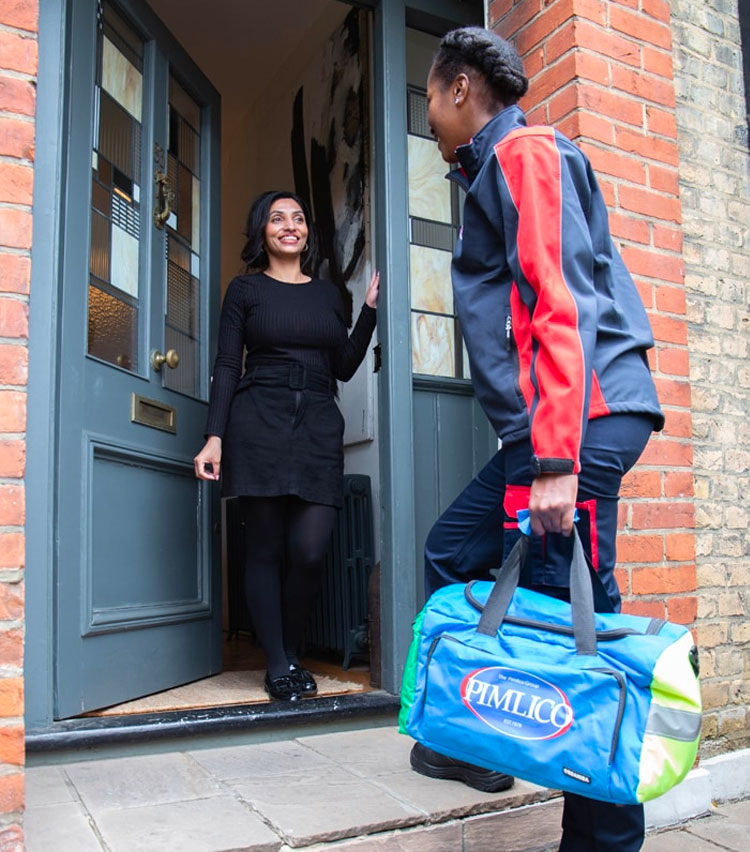 Why choose Pimlico?
Experience

Our experienced technicians have the knowledge and skill to handle any boiler installation or replacement.

Comprehensive services

We offer a full range of services, from initial consultations and installations, to testing and system integration.

Transparent pricing

Our quotes provide a clear breakdown of all costs, so you know exactly what you're paying for.

Ongoing support

Our commitment goes beyond installation with 24/7 support and emergency boiler services year-round, aiming for a 1-hour response time.
What our clients say
We are proud to support our clients across London with first class property maintenance services.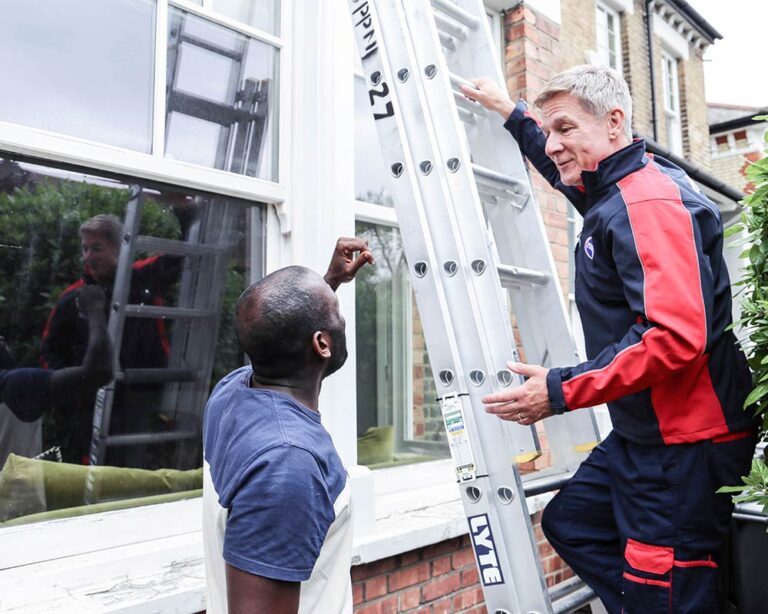 Boiler replacement and radiator move very professional
James and Andrew spent 2 days replacing the boiler and replumbing radiators. Highly professional approach, keeping all their equipment tidy, insuring all replacement work was of the highest standard and fully compliant. It's not cheap, but you get real peace of mind with the work done.
Quick to reply and fix the issues in an expert manner
The engineer was very experienced and sorted out the issues very soon. I am very happy with the services!
Annual gas check
Annual gas check including boiler and gas fire place. The service received was excellent and the work was carried out in a very clean and timely manner by Pimlico Plumbers.
My new boiler had developed a small but definite leak
Continuity of care is important to me, so it was a pleasure and a relief when Julian arrived to fix it.
I always appreciate his expertise and kindness .
Definitely my knight in shining armour!
Thanks Julian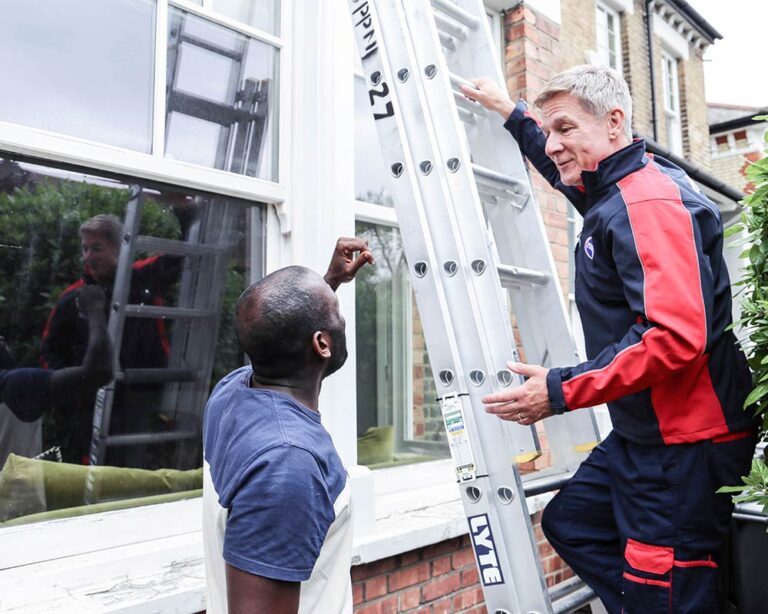 Boiler Installation & Replacement FAQs
Yes, our technicians are highly trained, qualified, and certified professionals with extensive experience in boiler installation and replacement. They stay updated with the latest industry standards and follow all safety protocols to ensure a reliable and safe installation.
Yes, we offer ongoing maintenance services to ensure your boiler continues to operate efficiently and effectively. Regular maintenance helps extend the lifespan of your boiler and prevents potential issues. We can discuss maintenance plans and schedules during the installation process.
There are a few signs to look out for, including frequent breakdowns, increased energy bills, uneven heating, and the age of your boiler. If your boiler is more than 10-15 years old, experiencing consistent issues, or there's excessive or strange noises, it's likely time for a replacement.
The duration of the installation process depends on various factors, such as the complexity of the installation, the type of boiler being installed, and any necessary modifications. On average, it can take anywhere from one to three days to complete a boiler installation or replacement.