How to find a reliable plumber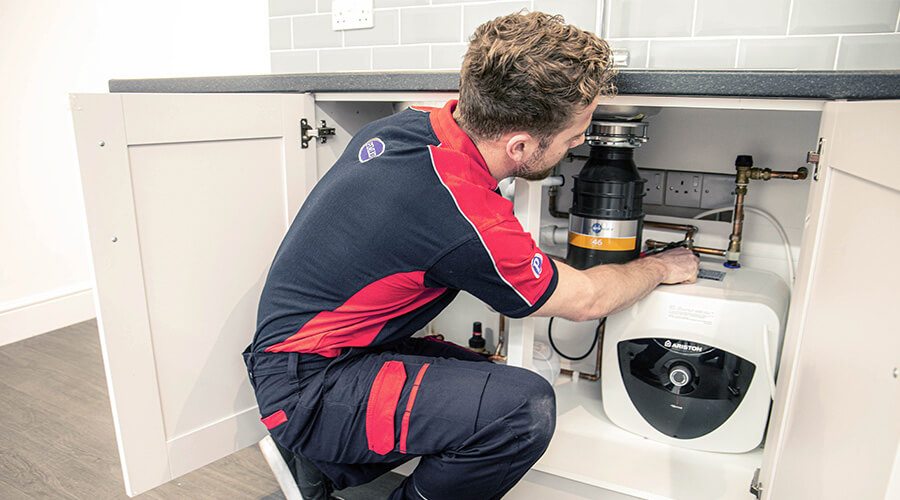 Finding a reliable and local plumber can be stressful, especially when you have an emergency with your plumbing and heating. Plumbing also tends to be one of those things you don't think about until a problem arises and you need an emergency plumber. It is also important to get professional local plumbers to help avoid future problems and costly repairs if you or someone else who is not qualified to carry out the work attempts to fix the problem.
Is it worth calling a plumber?
Many people worry about the cost of hiring a plumber for a seemingly simple problem but considering how costly it can be to repair any damages to your plumbing after a problem gets out of hand, paying an experienced plumber to fix the problem for good is worth it.
How do you know you need a plumber?
With some plumbing and heating problems, such as a blocked toilet or dripping sink, it may seem easy to fix it yourself. Some of the time, the problem can be resolved with a simple solution, such as plunging a toilet. Though with repeated attempts to fix a stubborn problem yourself can cause more damage over time and will require a professional to fix it permanently. Ignoring the early signs of plumbing problems could potentially cause costly damages and extensive repairs. These signs can include:
No water
Low water pressure
Slow draining sinks
Leaking taps
Blocked Toilets
Odd sounds from your piping
If you are experiencing these signs, it is a good time to call an expert.
What are the charges of a plumber?
Costs for hiring a plumber can vary according to the type of job and the amount of time it will take, and whether it's an emergency.  Though it's always handy to know the kind of costs you can expect before contacting a plumber.
Why do plumbers charge per hour?
Most local plumbers and companies will bill their time based on a plumber's hourly rate- the amount they charge for an hour's work. This is usually because each plumbing job is different and can require different materials, skills and labour time. Typically, no matter how small the job, they will charge for at least an hour to cover everything.
When choosing a plumber, it is a good idea to check to see if they charge extras such as parking or traffic congestion fees or any other hidden charges. Some plumbers also charge a premium rate for emergencies and jobs that are outside of normal working hours so it's worth checking the rates before you book a service.
How do I find a good local plumber near me?
A good way to start finding good plumbers locally is to check with any handymen or electricians you've hired previously to see if they could recommend a plumber to you. People in the trades typically know one another and occasionally collaborate. The same can be said if you have hired tradespeople through a reputable multi trade company. It is worth speaking with them about their plumbing services if you've had a good experience with them before.
In most circumstances, choosing a trusted and recommended service company over a relatively new and unknown one is the better option. A company's reputation frequently speaks for itself and reading reviews and comments from its customers will help to ensure you choose a good company and receive a great service at a decent price.
Any reputable local plumbers or service providers will provide a written quote and contract in a professional manner, in the format they prefer, whether that's via an app, an email or in a letter along with the terms and conditions. A good trader will also clearly set out an understanding of your needs and explain the goods and services they will provide. They will also go over the costs involved with you and how to pay for the service.
How do I find an emergency plumber near me?
When you experience a plumbing emergency, you have little time to research different plumbers and companies to help you and it can be overwhelming.
If you need a plumber for an emergency, call and explain the nature of the issue in as much detail as possible. The plumber should be able to tell you the price for a call-out, but additional costs depend on the nature of the problem and any parts required. You might also be charged for travel and parking.
If the job isn't urgent, it's worth spending a little longer looking for the right person. And if you need urgent assistance, find a reputable company to book an emergency plumber in your area.
The takeaway
A good plumber is someone professional, trustworthy, and dedicated to their craft. Quality is of the utmost importance for you and your family's comfort and safety and at Pimlico, we provide multiple trade services, with plumbing and heating being our base services for over 40 years. Speak with our friendly team and book a plumber today.