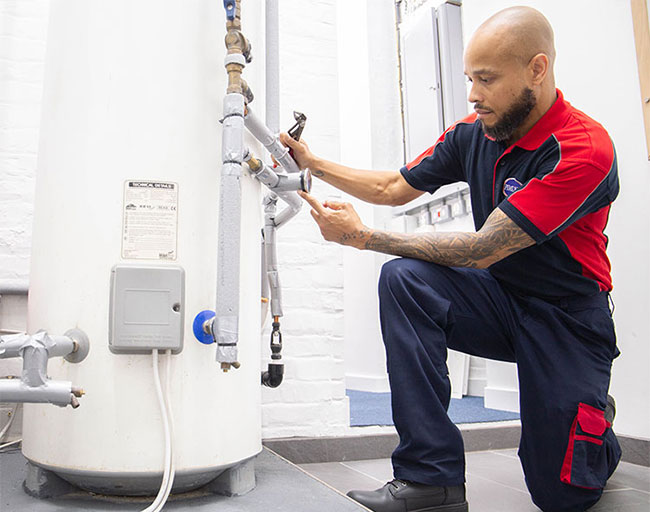 Boiler repairs in London
When your boiler breaks down unexpectedly, leaving you without heating or hot water, we understand the urgency and inconvenience it can cause. Our team of experienced Gas Safe engineers are available across London to provide swift and reliable urgent boiler repair services. We prioritise your comfort aiming to restore your heating system as quickly as possible.
Don't endure the inconvenience of a broken boiler any longer. Contact us for urgent boiler repairs, and let our dedicated team resolve the issue efficiently, restoring warmth and peace of mind to your home.
One-off boiler repair
Pimlico specialises in providing fast and efficient one-off boiler repair services to swiftly restore comfort to your home.
Our process for one-off boiler repairs includes the following:
Expert inspection: An initial inspection by a qualified Gas Safe engineer to assess the reparability of your boiler.
Call-out and initial labour: Our call-out service for the initial inspection is up to an hour and includes any repairs that can be done without requiring additional parts.
Repair quotation: Should your boiler require more repairs, we'll provide a detailed quotation for the necessary work and costs. If it's unrepairable, our engineer will assess and evaluate it.
Our skilled heating engineers diagnose and fix boiler problems, including faulty components, thermostats, leaks, and more.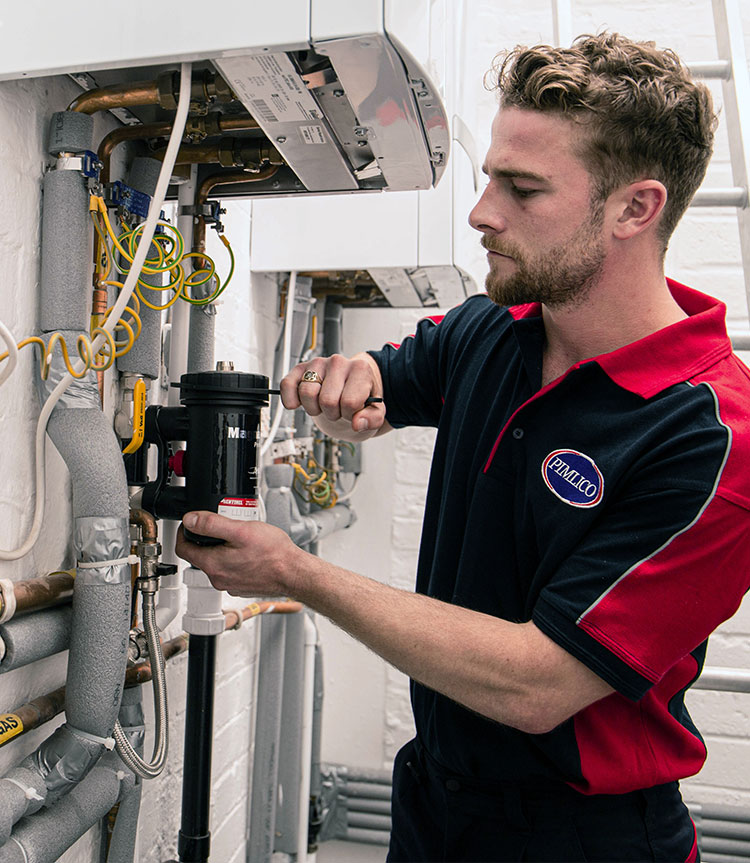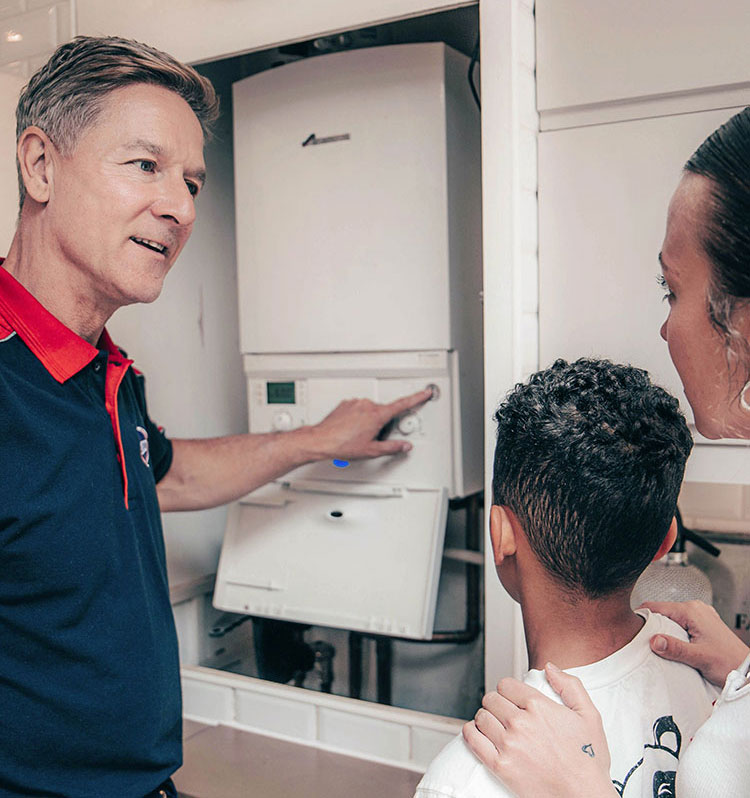 Why choose Pimlico?
Emergency 24/7 heating services

We provide emergency heating repairs throughout London 24/7 with a 1-hour callout option.

Gas Safe registered engineers

With 60+ experienced Gas Safe registered engineers, we guarantee safe and lawful gas appliance services.

Transparent pricing

We offer detailed and upfront boiler repair quotes, providing clarity on the expected costs.

Genuine parts and quality workmanship

We use genuine parts for lasting boiler performance, with a 12-month heating work guarantee.
What our clients say
We are proud to support our clients across London with first class property maintenance services.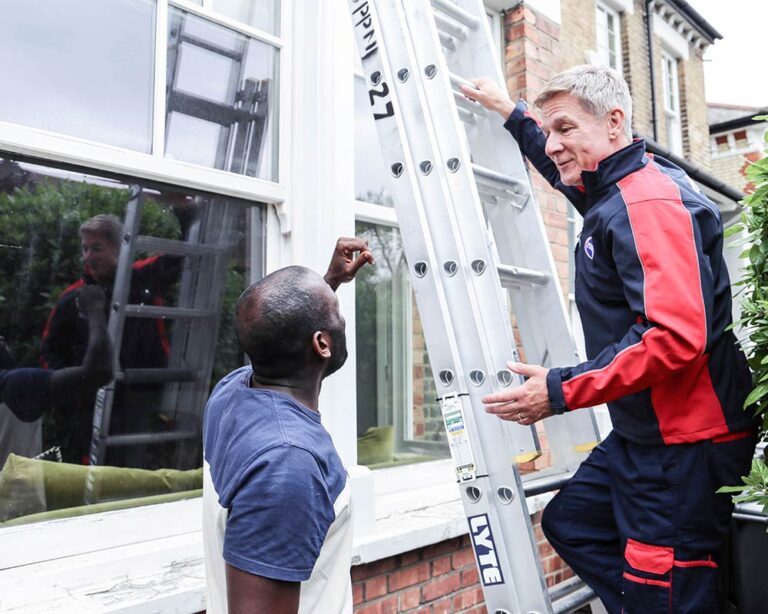 Boiler replacement and radiator move very professional
James and Andrew spent 2 days replacing the boiler and replumbing radiators. Highly professional approach, keeping all their equipment tidy, insuring all replacement work was of the highest standard and fully compliant. It's not cheap, but you get real peace of mind with the work done.
Quick to reply and fix the issues in an expert manner
The engineer was very experienced and sorted out the issues very soon. I am very happy with the services!
Annual gas check
Annual gas check including boiler and gas fire place. The service received was excellent and the work was carried out in a very clean and timely manner by Pimlico Plumbers.
My new boiler had developed a small but definite leak
Continuity of care is important to me, so it was a pleasure and a relief when Julian arrived to fix it.
I always appreciate his expertise and kindness .
Definitely my knight in shining armour!
Thanks Julian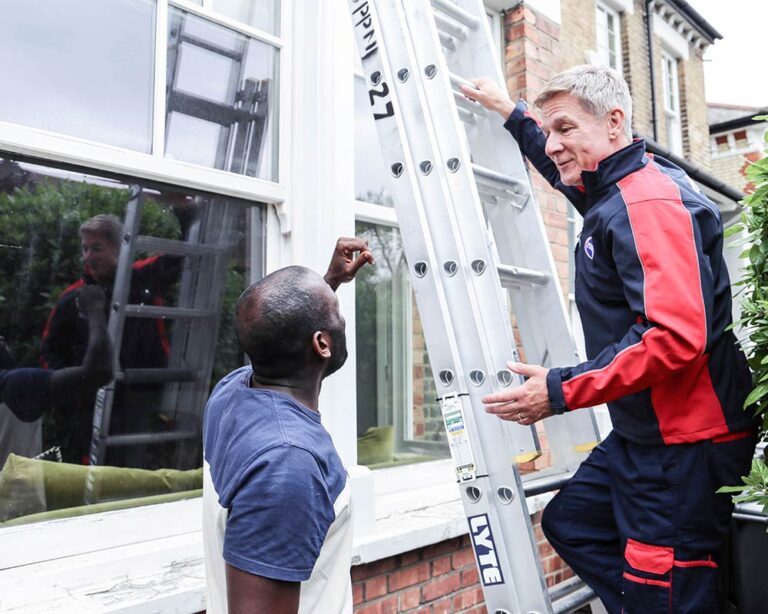 Boiler repair FAQs
Look out for warning signs such as strange noises, inconsistent heating, leaks, or a noticeable drop in efficiency. If you experience any of these issues, it's best to have your boiler inspected by a professional.
The duration of a boiler repair can vary depending on the nature of the problem. Minor repairs may be completed within a few hours, while more complex issues could take longer. Our technicians strive to minimise downtime and restore your boiler as quickly as possible.
In many cases, our technicians can complete the repair during the initial visit. However, if specialised parts are required or if the repair is more complex, it may take additional time to complete the repair. Sometimes it may not be economical to repair the boiler, in which case our engineers will advise on the best course of action. We strive to keep you informed throughout the process.