Pimlico helps to spread a little Lav-joy for NHS paramedic hero!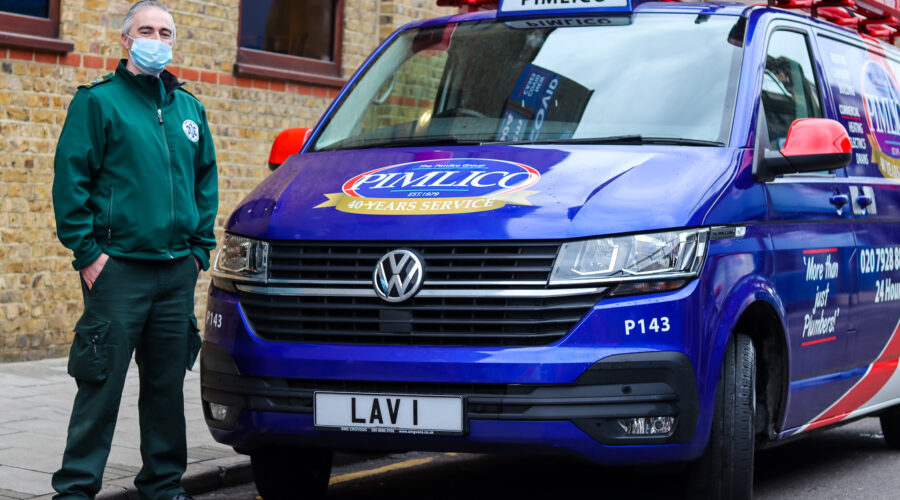 When NHS hero Michael Laverty asked to be snapped in front of one our distinctive Pimlico vans we jumped at the chance to have him visit our Sail Street HQ.
The keen-eyed paramedic – a long-time Pimlico supporter – is known to his friends and colleagues as Lav and spotted that one of our uniquely plated vans featured the registration Lav1.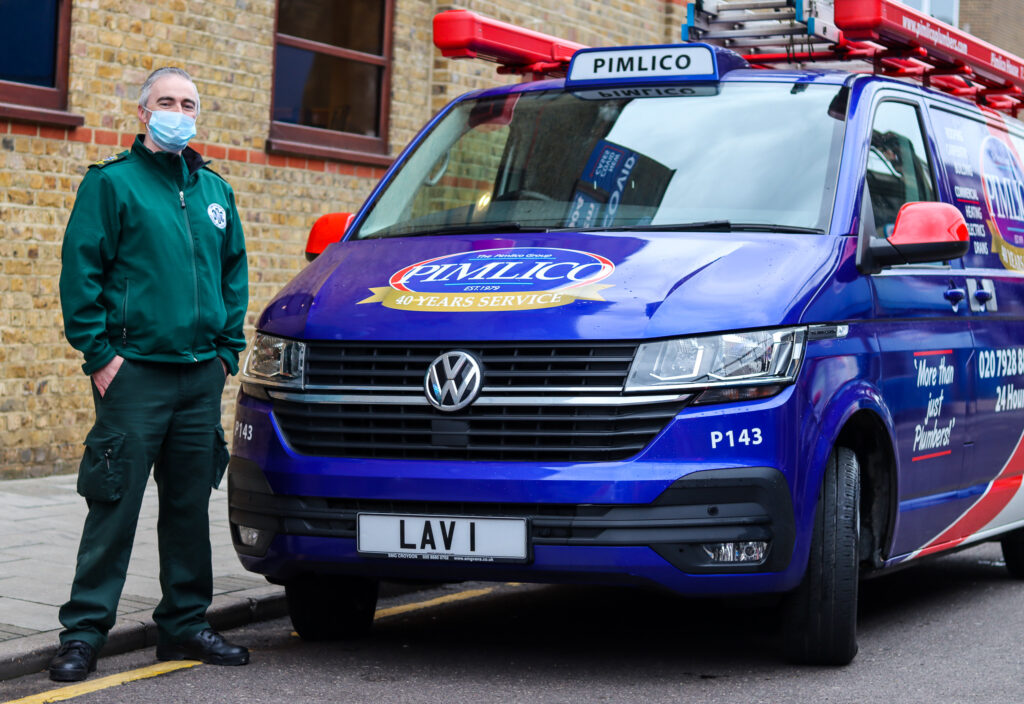 He contacted Pimlico to say thanks for working 'tirelessly throughout the pandemic' and providing COVID safe services to people in and around London.
The former St John Ambulance volunteer also wanted a picture with our Lav1 van so that he could have it framed and placed on the wall in the ambulance station.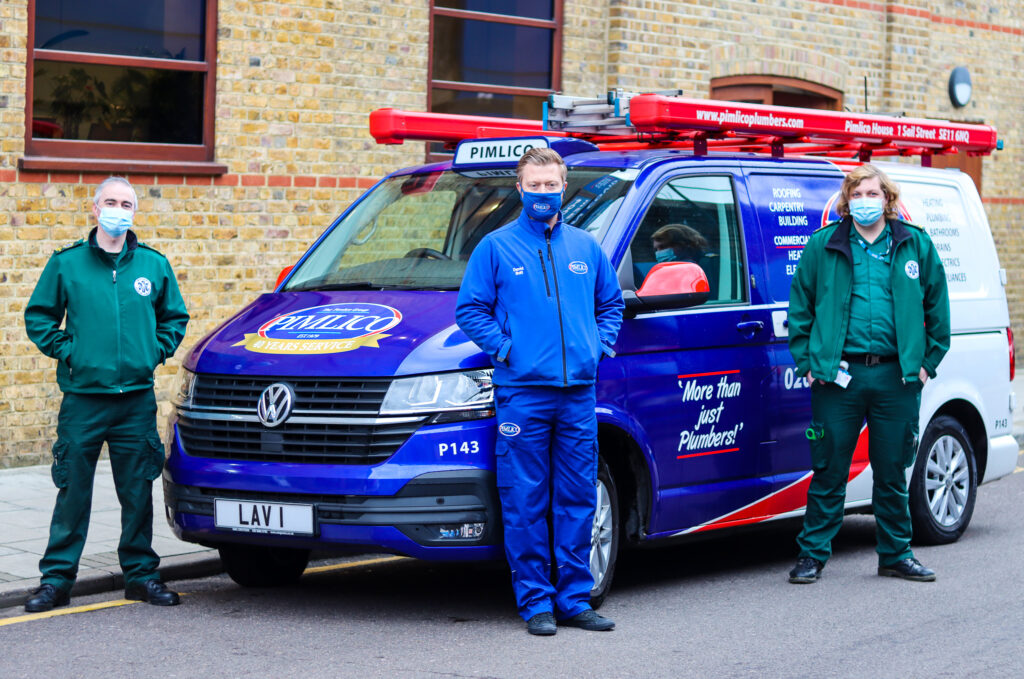 We were, of course, happy to oblige and to spread a little Lav-joy. Our man, David Bolt, even delayed starting work to help out.
And we would like to thank you Lav, for working so hard to save lives throughout this crisis. A great job all round!